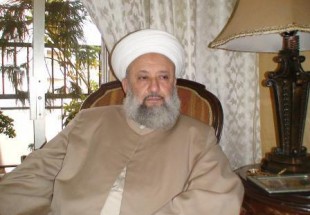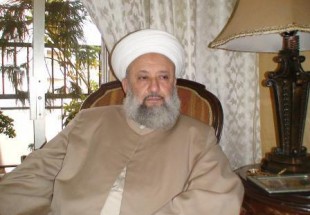 Secretary General of the World Union of Resistance Scholars Sheikh Maher Hamoud said the Lebanese Takfiri preacher Ahmed al-Assir interprets verses of the Quran based on his own interests.
Sheikh Hamoud likened al-Assir to the Daesh (ISIL) Takfiri terrorists who interpret the Quran in the wrong way in order to serve their own agenda.
He said al-Assir has no understanding of true Islam and that the Takfiri preacher and his followers ignorant about Islam.
Security forces in Lebanon on August 15 arrested fugitive extremist figure al-Assir who had been wanted for his role in fueling sectarian violence in the Arab country.
He was detained while trying to leave the country for Egypt in disguise.
A staunch supporter of the Daesh terrorist group, Assir had been on a wanted list since June 2013 after clashes between his Takfiri followers and the Lebanese army claimed the lives of 18 soldiers in the southern city of Sidon.
Following the deadly two-day clashes, Lebanese forces swarmed Assir's headquarters, but he managed to get away along with several of his followers.