Syria
Takfiri Terrorists Commit Massacre against Syrian Druze in Idleb Countryside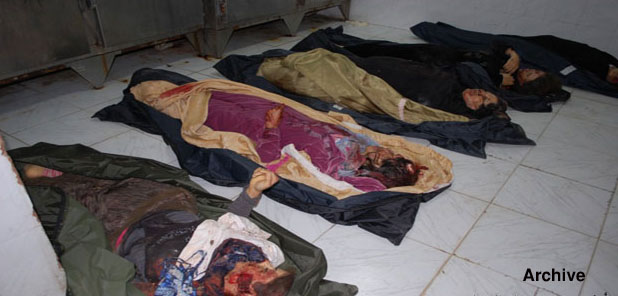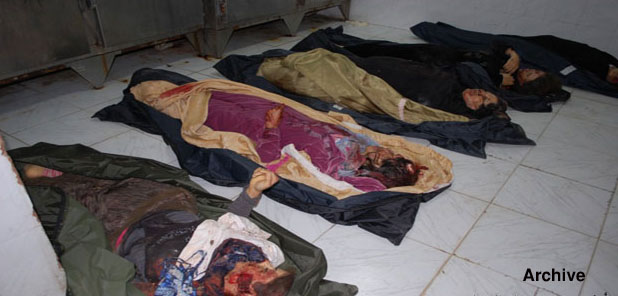 Terrorists of Takfiri groups in Syria committed Wednesday night a massacre, killing scores of civilians in the country's northwest.
Militants of "Nusra Front" and "Ahrar al-Sham" movements "perpetrated Wednesday night a massacre against locals of Qalb Lawze village in Idleb Province countryside, killing at least 30 citizens," SANA news agency reported.
The victims included three religious men and two women, the sourcesMassacre in Syria (archive) added, pointing out that terrorists intended to kill some locals by slaughtering after closing ways to the village, which is located at Summaq Mountain, to prevent any aid from reaching the locals who managed to kill five terrorists, the agency added.
Meanwhile, AFP news agency quoted the Britain-based so-called Syrian Observatory for Human Rights as saying that the civilians were of the Druze minority.
Observatory director Rami Abdel Rahman said villagers had protested after a Tunisian Al-Nusra leader "tried to seize a house belonging to a Druze resident of Qalb Lawzah, claiming he was loyal to the regime."
"Relatives of the owner of the house protested and tried to stop him, then there was an altercation and shooting," he added.
"The Tunisian leader brought his men and accused the Druze residents of the village of blasphemy and opened fire on them killing at least 20 people, among them elderly people and at least one child."