Syria
Takfiri terrorists suffer heavy losses in Syria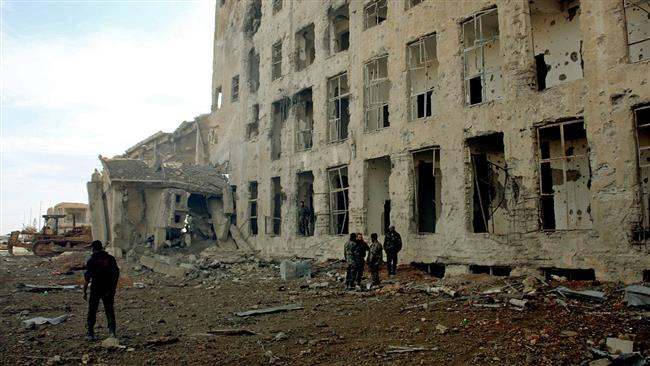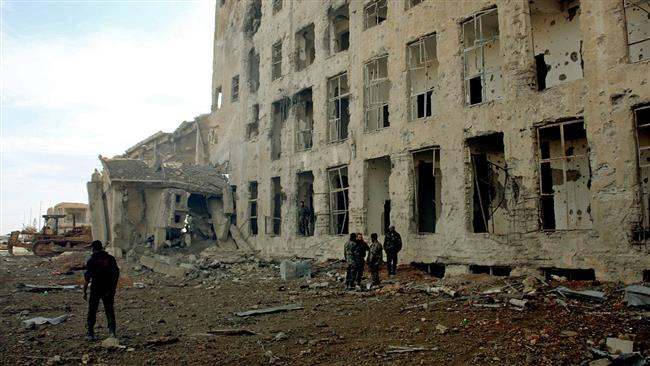 Syrian government forces have killed scores of foreign-sponsored Takfiri militants in separate mop-up operations across the country,
Army troops raided Daesh positions in Mahin, al-Qaryatayn, al-Barida and al-Basiri towns in the central province of Homs, killing an unspecified number of Takfiri extremists and destroying their ammunition and vehicles, the official SANA news agency reported.
Syrian military aircraft also pounded the bases of al-Qaeda-affiliated Nusra Front militant group in Teir Maalah town of the same province, killing a large number of the terrorists.
In the western-central province of Hama, scores of Takfiri militants were killed during separate ground offensives by the army in the villages of Zanouba and Qetsiyah.
Additionally, Syrian fighter jets struck several areas in the villages of al-Lataminah, located 39 kilometers (24 miles) northwest of Hama, and Atshan, killing many terrorists and destroying their ammunition.
Syrian army soldiers also stormed several militant hideouts in al-Borj al-Faransi area, al-Qazghadar Mountain and al-Azar Mountain in Syria's western coastal province of Latakia on Friday, eliminating a number of Takfiri terrorists and their vehicles.
Syrian soldiers meanwhile killed 11 terrorist on a road linking Marj al-Sultan village, located 15 kilometers (9.3 miles) east of the capital, Damascus, to al-Bilalieh village nearby.
A commander of the terrorist Ahrar al-Sham group, identified as Mohammad Darwish, was killed following intense clashes with Syrian government troopers in the Jisrin village.
Syrian army units also thwarted Daesh assaults on military checkpoints in Rasm al-Aboud and Nasrallah villages of the northwestern province of Aleppo, killing dozens of the extremists and destroying their weapons and vehicles.
The foreign-sponsored conflict in Syria, which flared in March 2011, has claimed the lives of more than 250,000 people and left over one million injured, according to the United Nations.
The world body says 12.2 million people, including more than 5.6 million children, remain in need of humanitarian assistance. The foreign-sponsored militancy has displaced 7.6 million people.