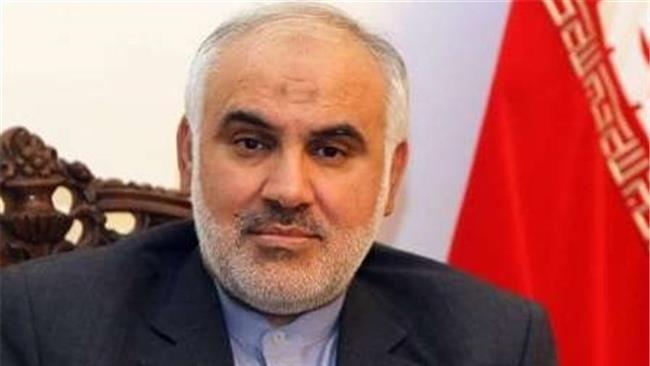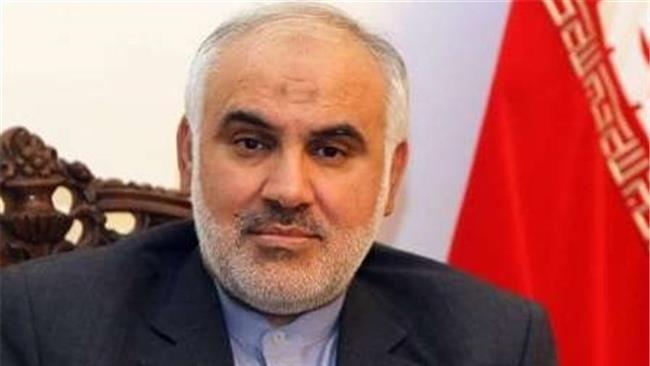 Iran's ambassador to Lebanon has called for stronger unity among Muslim nations as the only way to counter the growing terror threats plaguing the Middle East.
Mohammad Fat'hali made the remarks after a Thursday meeting with Lebanon's Grand Mufti Sheikh Abdel-Latif Derian in Beirut, where they discussed important issues related to the Muslim world.
Fat'hali said the "unity of Muslims should be strengthened in order to face the dangers surrounding the Arab and Muslim worlds."
"What we are witnessing of Takfiri terrorism dangers and Zionist terrorism targets the whole region", said Fat'hali, stressing that Islamic scholars play an "important" and "sensitive" role under such circumstances.
The Iranian diplomat further described a united Muslim front as the only way out of the crisis gripping the Middle East.
Daesh Takfiris, whose ideology is rooted in Wahhabism preached by Saudi clerics, have seized swathes of land in Syria and neighboring Iraq since 2014.
Over the past months, the terrorists have been trying to establish a foothold in other regional countries, particularly Libya, Yemen and Afghanistan.
They have also carried out several acts of violence in other Muslim and non-Muslim states, including France, Tunisia, Turkey, Kuwait and Pakistan.
Lebanon is suffering from the spillover of threats posed by Takfiri militants who have infiltrated into the Arab country from neighboring Syria, where over 260,000 people have lost their lives since the outbreak of a foreign-backed crisis in 2011.
Terrorists affiliated with the al-Qaeda-linked al-Nusra Front and Daesh have been active on the outskirts of Arsal on the Lebanese border with Syria.
Last November, more than 40 people were killed in southern Beirut in a bombing claimed by Daesh.