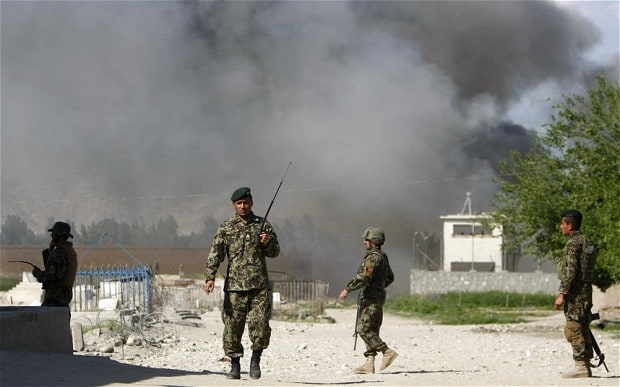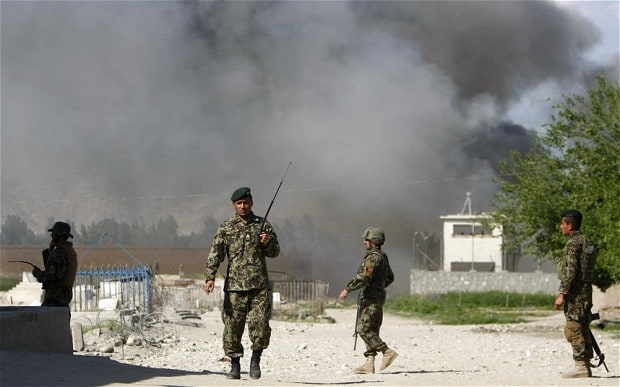 At least 12 people were killed Monday in a Taliban-claimed attack on a military compound in central Afghanistan, officials said.
The attack began after a vehicle loaded with explosives rammed into the entrance of a compound in Maidan Shahr — the capital of Wardak province that lies about 50 kilometers south of the capital Kabul.
At least three gunmen stormed the base following the explosion, igniting a firefight with Afghan security forces. All three gunmen were later killed in the exchange, according to a provincial official.
"So far our reports show 12 have been killed and 20 wounded, most of whom were Afghan security forces," Akhtar Mohammad Taheri — the head of Wardak provincial council — told AFP.
"The Taliban used a Humvee vehicle to hit the compound," Taheri added.
Provincial health director Mohammad Salim Asgharkhail confirmed the toll.
"Some wounded people were taken to hospitals in Kabul for further treatment as they were in critical condition," said Asgharkhail.
Provincial governor spokesman Abdul Rahman Mangal said the huge blast had also partially damaged the base.