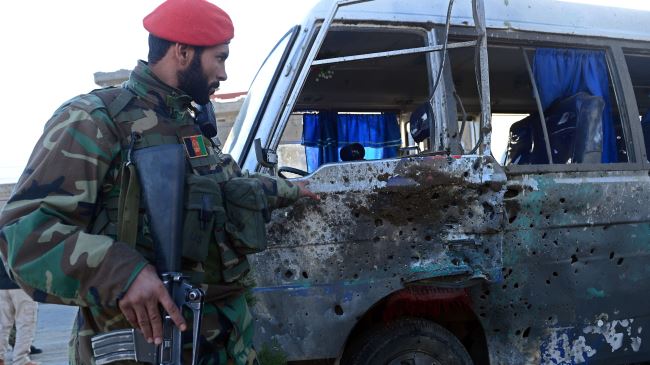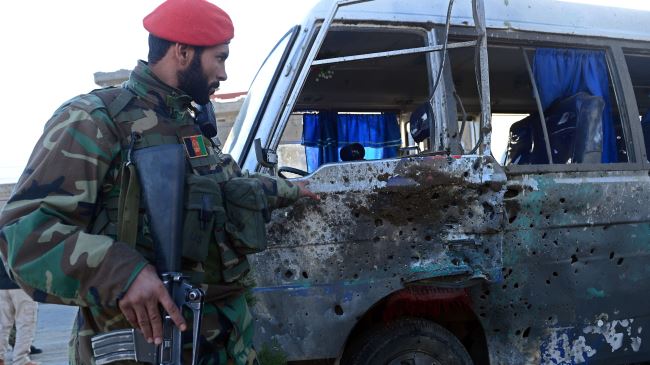 At least four Afghan soldiers have been killed and around a dozen people injured in a roadside bomb attack in the capital, Kabul.
The Afghan Ministry of Defense said in a statement that the blast occurred Tuesday morning in the western part of Kabul while the soldiers were on their way to the ministry.
"In a remote-controlled bomb attack against an army bus at 6:45 a.m. (0215 GMT) in Aqa Ali Shams in Kabul, four army personnel were killed and 12 wounded, including six civilians," the statement said.
Taliban militants claimed responsibility for the attack via their official Twitter account.
Roadside bombs and improvised explosive devices (IEDs) are by far the most lethal weapons the militants use against Afghan forces, US-led foreign troops, and civilians.
The recent instance of violence comes less than a month after Kabul and Washington inked the controversial Bilateral Security Agreement (BSA) for the presence of US soldiers in the war-torn country beyond 2014.
The deal grants immunity to the US-led troops operating in the country. It also allows the US-led forces to carry out night-time raids on Afghan homes, an issue which has triggered widespread protests in Afghanistan.
The United States and its allies invaded Afghanistan in 2001 as part of Washington's so-called war on terror. The offensive removed the Taliban from power, but insecurity remains in the country despite the presence of foreign troops.