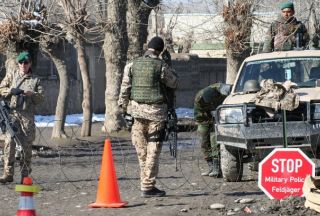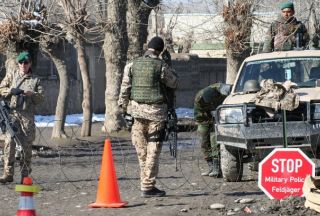 Taliban militants have attacked a guest house of US troops in the north of Afghanistan, killing at least one foreigner and injuring some others, a top official says.
"Taliban insurgents intruded a guest house of US military in Kunduz city this morning and some have been killed," Mohammad Omar, governor of Kunduz province, was quoted as saying on Friday by Xinhua news agency.
He said one militant blew himself up at the entrance of the compound and the second detonated inside the premises, killing at least one foreign national.
The nationality of the foreigner has not been announced.
Police said some guards on the gate of the site might have been killed, as gunshots are still being heard from inside the compound.
Meanwhile AFP reported that the site attacked this morning was the office of a US aid organization in Kunduz city, capital of Kunduz province in the north of Afghanistan.
A large number of police have surrounded the compound of Development Alternatives Inc (DAI) in the city, AFP reporter said.
The Taliban claimed responsibility for the attack that took place early Friday morning.
Taliban spokesman Zabihullah Mujahid told the media over telephone that six militants attacked a US base in Kunduz city Friday morning, inflicting casualties to the US-led troops.