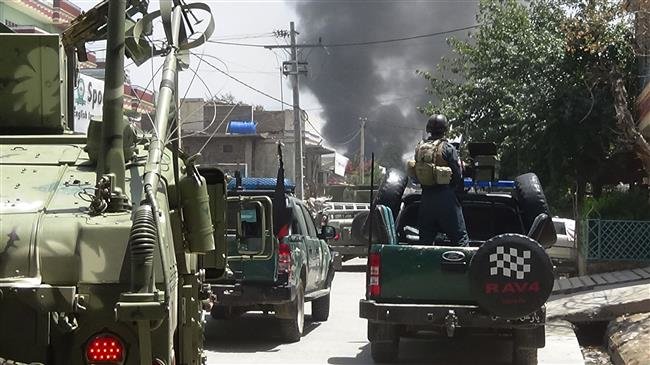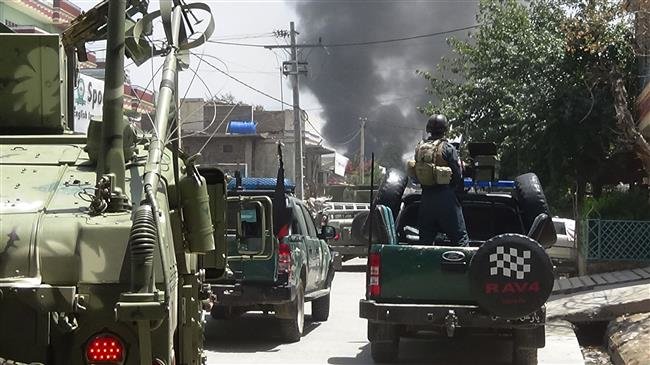 Taliban militants in Afghanistan have killed and wounded dozens of Afghan police forces, including a provincial police chief, in heavy fighting in the northern and central parts of the country, just ahead of parliamentary polls that the militants have vowed to disrupt.
Clashes took place in the Darah Sof Payan district of northern Samangan Province on Monday night, killing 11 police officers — including the province's Police Chief General Khawani Tahari — and wounding 30 others, said Provincial Council member Naqibullah Tataar on Tuesday.
Fifteen more local police forces were also taken hostage by the militants during the battle, which began in the Zerki Village of the district, Tataar added.
He said that the militants also seized a large quantity of armaments, military vehicles, and equipment.
Local press reports cited Samangan's police spokesman Mohammad Moniir Rahimi as saying that the Taliban terrorists, who claimed responsibility for the attacks, also suffered heavy casualties. He said 14 Taliban militants were killed and 16 were wounded.
Separately, in the central province of Daikundi, hundreds of Taliban militants armed with heavy weapons launched attacks on government military checkpoints, engaging Afghan security forces for hours and killing eight soldiers and five police officers, said provincial governor's spokesman Ali Akbar Nateqi.
The latest attacks came just ahead of Afghanistan's legislative elections on Saturday.
They also came just days after a bomb blast killed and wounded dozens of Afghans during an election rally in the northeastern province of Takhar.
Meanwhile, the Taliban have claimed that they are about to resume talks with the United States in Doha, Qatar.
A report says US special envoy for Afghanistan reconciliation efforts meets with the Taliban officials in Qatar.
Local security officials regard the increased attacks by the militants as part of a strategy to establish a strong position to impose their demands if formal peace talks begin.
The US invaded Afghanistan in 2001, toppling a Taliban regime in control of most of the country at the time. The administration of US President Donald Trump is struggling to find a way out of the costly conflict as the Taliban have managed to partially reassert themselves in several provinces by taking control of certain areas.
Kabul blames the Taliban for the bulk of more than 8,000 deaths in Afghanistan since the start of 2018.