Afghanistan
Asia-Pacific
Taliban bomb attack kills security forces in Afghan capital after collapse of peace talks
At least four members of Afghan security forces have been killed in a Taliban-claimed bomb explosion that rocked a Kabul district after peace talks between the US and the militant group collapsed.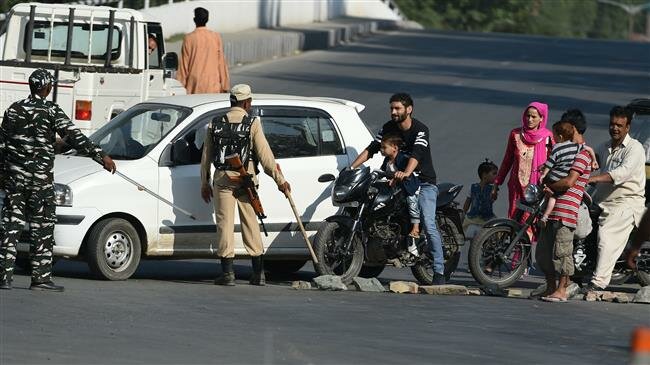 According to a statement by Afghanistan's Defense Ministry, the deadly blast occurred after a bomber detonated an explosives-laden minibus in front of the entrance to a camp of Special Operations Corps in Chahar Asyab district on Thursday.
The explosion also inflicted wounds on at least three others.
The ministry said the national defense and security forces would use all force to continue operations against the Taliban, which are "under unprecedented pressure in the battlefields."
Shortly after the attack, Taliban spokesman Zabihullah Mujahid issued a statement claiming responsibility for the attack.
Last week, a similar Taliban attack claimed the lives of at least 10 civilians and two NATO troops near the US embassy in the capital.
For months, the militant group which does not recognize the government in Kabul had been holding direct talks with representatives of the US government in the Qatari capital, Doha, to reach a peace deal, but all to no avail.
Speaking at a memorial service marking the September 11, 2001 terror attack on Wednesday, US President Donald Trump said the two sides "had peace talks scheduled a few days ago" but upon learning about the killing of "a great American soldier from Puerto Rico and 11 other innocent people", he had "called them off."
Trump said long-running talks with the Taliban in Qatar were also "dead," to which the Taliban responded by threatening to kill more Americans in Afghanistan.
Blast kills 10 in Kabul amid US-Taliban 'peace' talksA Taliban-claimed bomb attack has killed at least 10 people in the Afghan capital, Kabul.
The Taliban's five-year rule over at least three quarters of Afghanistan came to an end following the US invasion in 2001, but 18 years on, Washington is seeking a truce with the militants, who still control large swathes of territory.
The group, which now controls or have influence in about half of Afghanistan's territory, has so far rejected the proposal to lay down arms and instead called on the US to end the use of force in Afghanistan. It also insists that talks cannot move ahead until foreign forces leave the country.
Nearly 20,000 foreign troops, most of them Americans, are currently deployed in Afghanistan as part of a mission to purportedly train, assist, and advise Afghan security forces.