Afghanistan
Taliban claim deep advances into Panjshir Valley, opposition vows stiff resistance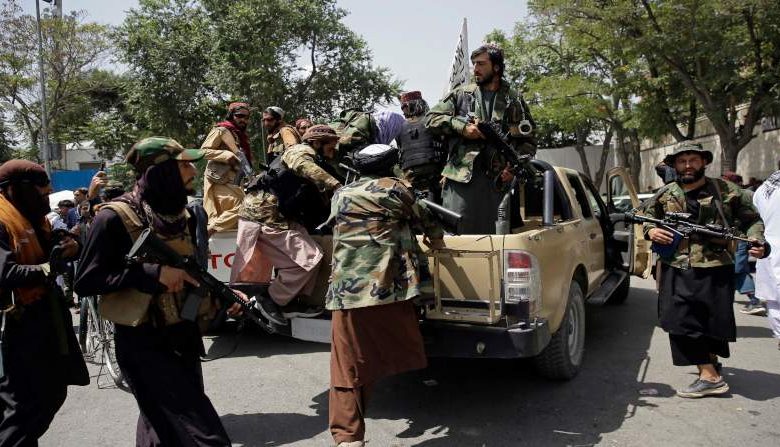 The Taliban claim to have advanced deep into Afghanistan's last remaining province and holdout of resistance against the group, the Panjshir Valley, while opposition fighters say heavy battle continues in the province.
Taliban officials said on Sunday that overnight advances had brought several days of fighting to Anaba, an area close to the provincial capital, Bazarak.
Emergency, an Italy-based charity, which runs a medical center in the area, confirmed that the Taliban had reached Anaba.
Anabah lies some 25 kilometers north inside the 115-km-long valley. The Taliban also claimed that their forces had seized several districts in the northern valley.
According to Reuters, Taliban spokesman Bilal Karimi said on Twitter that the police headquarters and district center of Rukhah, adjacent to the provincial capital Bazarak, had fallen, and opposition forces had suffered heavy losses.
Fighting was underway in Bazarak, he added.
For its part, the National Resistance Front of Afghanistan (NRFA), grouping forces loyal to local leader Ahmad Massoud, said on Sunday that it had pushed back attacks, but acknowledged losing ground to the Taliban and said both sides had suffered casualties.
The NRFA sources said that hundreds of Taliban members had been taken prisoner in Khawak Pass during the fierce clashes.
Ali Maisam Nazary, who is a spokesman for the resistance, boasted Sunday that the resistance "will never fail."
Another NRFA spokesman, Fahim Dashti, said earlier on Sunday that the Taliban "propaganda machine" was trying to spread distracting messages.
"The resistance forces are ready to continue their defense against any form of aggression," he said.
However, former vice-president, Amrullah Saleh, who is holed out in Panjshir alongside Ahmad Massoud, the son of legendary anti-Taliban commander Ahmad Shah Massoud, warned of a grim situation.
Saleh in a statement spoke of a "large-scale humanitarian crisis," with thousands "displaced by the Taliban onslaught."
Massoud says is ready for talks with Taliban
Later on Sunday, the leader of the Afghan resistance in the Panjshir Valley said he welcomed proposals from religious scholars for a negotiated settlement to end the fighting.
Ahmad Massoud made the announcement on the group's Facebook page, saying, "The NRF(A) in principle agree to solve the current problems and put an immediate end to the fighting and continue negotiations."
"To reach a lasting peace, the NRF(A) is ready to stop fighting on condition that Taliban also stop their attacks and military movements on Panjshir and Andarab," he said, referring to a district in the neighboring province of Baghlan.
UN chief urges end to violence in Afghanistan
In another development on Sunday, UN Secretary-General Antonio Guterres called for an end to violence in Afghanistan.
"I call for an immediate end to violence, for the safety, security and rights of all Afghans to be respected, and for adherence to Afghanistan's international obligations, including all international agreements to which it is a party," Guterres said in a report to the Security Council this weekend, AFP reported.
"I urge the Taliban and all other parties to exercise utmost restraint to protect lives and to ensure that humanitarian needs can be met," Guterres said.
The report was compiled as the mandate of the UN political mission in Afghanistan is scheduled to expire on September 17.
The UN says Afghanistan is mired in a humanitarian crisis affecting 18 million people, or half the population.
Panjshir is the last Afghan province holding out against the armed group that swept to power last month.
Both sides claimed to have the upper hand in Panjshir but neither could produce conclusive evidence to prove it.
Fighters in Panjshir, which offers a natural defensive advantage, held out for a decade against the Soviet military and also the Taliban's first regime from 1996-2001.
The Taliban were unable to control the valley when it ruled Afghanistan from 1996 to 2001.
Qatar flows humanitarian aid into Kabul
Qatar has said it will operate daily aid flights to Afghanistan over the next few days, providing much-needed supplies following a hiatus in much Western aid due to Taliban's takeover last month.
The Persian Gulf State's foreign ministry said that a Qatari aid flight carrying medical supplies and food products arrived in Kabul on Saturday.
Qatar has helped reopen Kabul airport, which closed for several days after the United States-led airlift of its citizens, Afghans and other nationals ended last month.
The International Organization for Migration said late last month that half of Afghanistan's 40 million people, including 10 million children, required humanitarian assistance.
Italy to move its Afghanistan embassy to Qatar
Italian Foreign Minister Luigi Di Maio said on Sunday that Italy plans to transfer its Afghan embassy to Doha in the wake of the Taliban takeover.
"I will meet today with the Emir of Qatar and then with the foreign minister because it is our intention to relocate the embassy we had in Kabul to Doha," said Di Maio.
"Qatar has become the centre of diplomatic relations with respect to this Afghan government that is being formed," the minister added.
The announcement follows earlier signals that Western countries and the European Union (EU), which have closed their missions in Kabul, may use Qatar as an offshore hub for their diplomatic relations with Afghanistan.
Many diplomats flew to Qatar after evacuating the Afghan capital late last month.
China, Iran, Pakistan, Russia and Turkey have kept their embassies in the Afghan capital open.
Sources within the Taliban have said its co-founder Mullah Abdul Ghani Baradar will lead a new Afghan government set to be announced soon.
The government of Afghanistan rapidly collapsed on August 15 and President Ashraf Ghani fled the country in the face of lightning advances of the Taliban.
The collapse of Kabul followed what has been criticized as a hasty withdrawal of American forces from the country, 20 years after they invaded Afghanistan to topple the Taliban.
The Taliban have called on Washington to stop evacuating skilled Afghans after the group's takeover of the country.