Afghanistan
Taliban militants enter northern Afghan city of Kunduz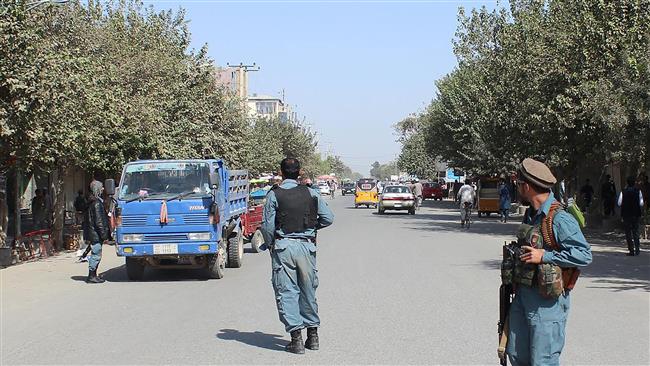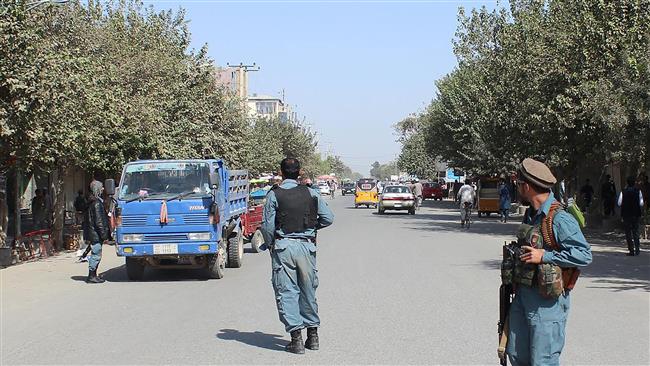 Taliban militants have reached the center of the Afghan city of Kunduz following fierce clashes with government forces, which broke out earlier in the day. 
Militants, who had entered the city of Kunduz in the early hours of Monday morning, have seized parts of the city including its main square, police headquarters and governor compound.
The militants, who attacked the city from four directions, appear to have slipped through a defensive security line set up around Kunduz.
Local police and residents said that Taliban militants also took control of a central intersection in the volatile city.
Ghulam Rabbani Rabbani, a member of the provincial council, has warned that the entire city could fall into the hands of Taliban militants, adding, "Kunduz is about to fall. Government forces are resisting but the Taliban are too many."
Witnesses saw Taliban militants armed with AK-47 assault rifles, rocket-propelled grenades and machine guns walking around deserted streets, entering homes and taking up positions on rooftops.
According to authorities in Kunduz, Afghan security forces are preparing to carry out an operation to push back terrorists from the city.
Mahfozullah Akbari, the Kunduz police spokesman, had earlier said that security forces were preparing to drive out the militants, who had infiltrated the Khak Kani area in the city's southwest, noting, "The Taliban are inside some civilian houses and we have to carry out operations very carefully."
The sound of gun battles can reportedly be heard across the city as military helicopters flew overhead.
The Taliban have also stepped up attacks in the southern province of Helmand, where they have been threatening the provincial capital of Lashkar Gah. Also on Sunday, officials said the Taliban captured Nawa district close to Lashkar Gah.
Heavy fighting has also continued along the main road to Tarin Kot, the provincial capital of the central Uruzgan province.
The possible fall of Lashkar Gah and Tarin Kot will ring a new alarm for the central government in Kabul to boost its security forces against the growing threat of the militant group.
Over the past few months, Afghan security forces have focused on foiling Taliban attacks in the southern province of Helmand and the northern city of Kunduz.
The militant group lost its grip over the country in 2001 in a US-led military invasion and has since retreated to rural areas, resorting to hit-and-run attacks on cities.
Its major achievement came last year when it managed to briefly capture Kunduz, the capital of Kunduz province.
The US-led combat mission in Afghanistan ended on December 31, 2014. However, at least 13,500 foreign forces, mainly from the United States, have remained in Afghanistan in what the US is calling a support mission.