Asia-Pacific
Taliban militants kill 5 Afghan police officers in Wardak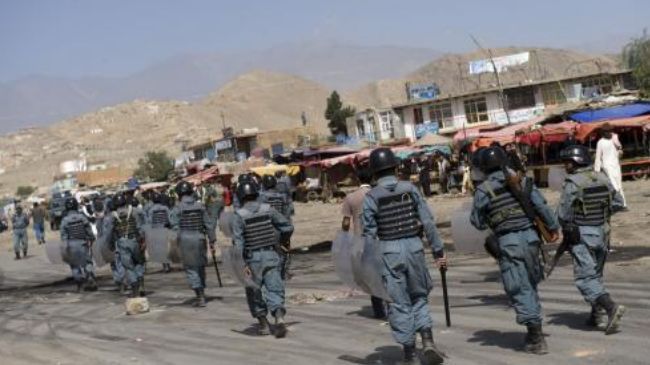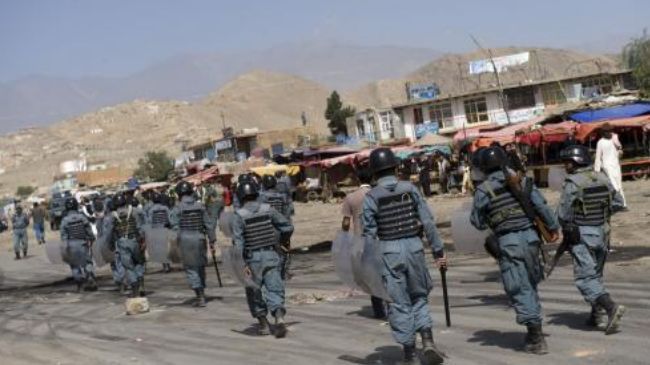 Taliban militants have launched an attack against a convoy of trucks in Afghanistan's central- eastern province of Wardak, leaving at least five Afghan policemen dead, officials say.
Attaullah Khogyani, the spokesman for Wardak governor, said the attack took place in the Sayed Abad district on Tuesday.
An Afghan police officer was also injured in the attack, he added.
According to reports, Afghan security forces were escorting the convoy of trucks.
Reports say that the militants fled following the attack.
Violence remains rampant in Afghanistan despite the presence of about 100,000 foreign troops, including 66,000 from the United States.
The US and its allies invaded the country in October 2001 as part of Washington's so-called war on terror.
The offensive removed the Taliban from power, but militancy along with blind attacks by US-led foreign forces continues to pay its toll on the Afghan people.
According to the United Nations, thousands of Afghan civilians have died and hundreds of thousands more displaced during more than 11 years of long war.