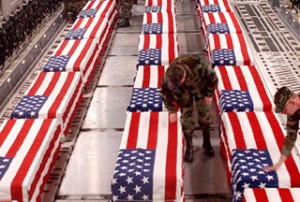 At least 8 US soldiers have been killed in two separate bomb blasts in the eastern province of Khost in Afghanistan, Taliban claimed Sunday.
Taliban militants said two roadside bombs targeted convoys of US forces in the region, leaving at least 8 American soldiers killed.
The US military has yet to comment on the report. It previously said only 3 of its soldiers were wounded in the attacks.
The report comes as the US military plans to deploy about 2,500 additional troops to Afghanistan, which has been destabilized by the presence of foreign troops since the 2001 US-led invasion.
Large numbers of civilians and foreign troops have lost their lives across the country as militants continue to fight the foreign troops.