Afghanistan
Taliban spox says new government to be launched 'in a matter of a few days'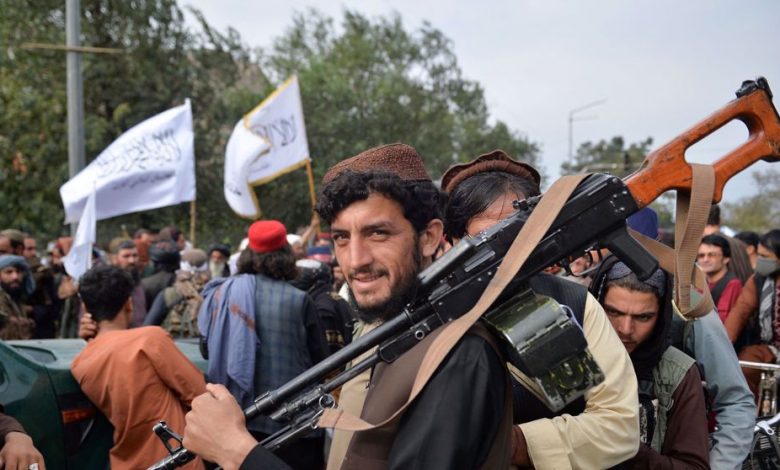 The Taliban say they will form their government in Afghanistan "in a matter of a few days," more than two weeks after the militant group took over almost all the war-ravaged country.
The Taliban captured capital Kabul and ousted the government of runaway president Ashraf Ghani on August 15, after firming up their grip on almost the entire country through rapid advances that faced no or little resistance from government troops.
The militant group intensified its offensive and rapidly overran major Afghan cities after US-led foreign forces began what has been criticized as a hasty and ill-planned withdrawal.
The militants' capture of Kabul brought a chaotic end to two decades of foreign military intervention in the impoverished country.
On Thursday, Ahmadullah Muttaqi, the chief of the multimedia branch of the Taliban's cultural commission, said on social media that a ceremony was in the works at the presidential palace in Kabul on the occasion of forming a new government based on their ideology.
Taliban spokesman Zabihullah Mujahid said a new government was a "matter of a few days" away.
Anas Haqqani, a senior Taliban leader, had earlier said that the formation of a new government was in its final stages, adding, "We have covered about 90 to 95 percent and we will announce the final outcome in the following few days."
It is speculated that Taliban supreme commander, Haibatullah Akhundzada, will be the top leader of any new governing council.
Days after their takeover, the Taliban have yet to form a government and no sovereign state has recognized them yet. This has prevented the resumption of international aid to Afghanistan, which could be gripped by a food crisis within a month, according to the United Nations.
The legitimacy of the expected government is crucially important for Afghanistan's economy in the eyes of international donors and investors, as the country is currently busy combating a severe drought that has affected large areas of its territory.
The last US military plane departed Hamid Karzai International Airport close to midnight local time (1930 GMT) on Monday. Celebratory gunfire was heard across the Afghan capital afterward. The Taliban took complete control of the airport in the early hours of Tuesday.
The militant group has promised safe passage out of Afghanistan for any foreigners or Afghans left behind by the huge airlift which ended when American troops pulled out early this week.
However, since Kabul airport is still closed, many desperate people are seeking to flee over land, particularly to Pakistan.