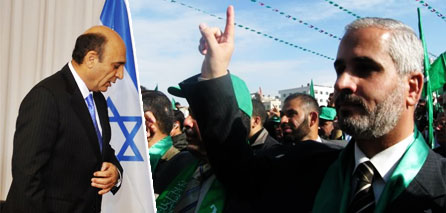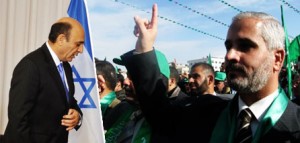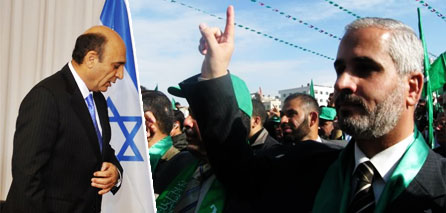 Hamas spokesman Fawzi Barhoum said that the proposal was "a malicious Zionist attempt to take advantage of the state of Palestinian disunity, to beautify the occupation, and to exploit opportunities to divide us."
"We don't believe in negotiations with [Israel] – negotiations that would legitimize the occupation of our land and holy places – to clean up its image internationally and cover up its crimes," he said in a phone interview, as talks "would amount to repeating a failed two-decade experiment that has benefited only the occupation."
Barhoum noted that Mofaz' plan came suspiciously in tandem with Abbas' retirement, the timing of which he said was yet another reason to reject the proposal. "The best way we can respond to these proposals is to fortify the home front by finalizing [Hamas-Fatah] conciliation, and recommit ourselves to Palestinian rights, the national project, and resistance."
Ysterday, Zionist ex-war minister Member Shaul Mofaz (Kadima) on Sunday said his government should begin planning for a potential Hamas victory.
"If Hamas is elected and chooses to negotiate – Israel must conduct dialogue with any group that changes its behavior," Mofaz said, in what appeared to be a major departure from Zionist Prime Minister Benjamin Netanyahu's policy of isolating Hamas.
"How can it be that six months have passed since Netanyahu's Bar-Ilan [University] address and there is still no plan in place?" he said at a news conference in "Tel Aviv," according to the Hebrew-language daily newspaper Yedioth Ahronoth.