Syria
Talks on Assad future unworthy of answer: Syria UN envoy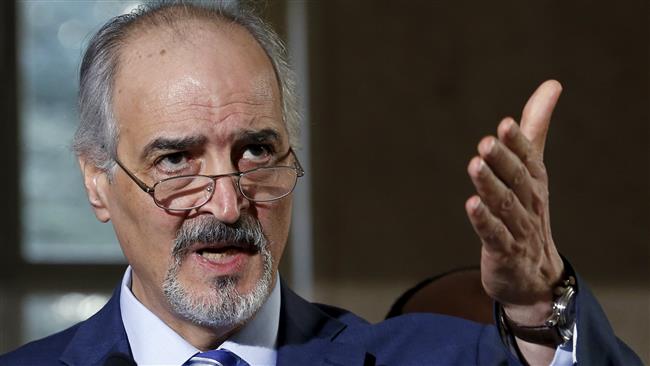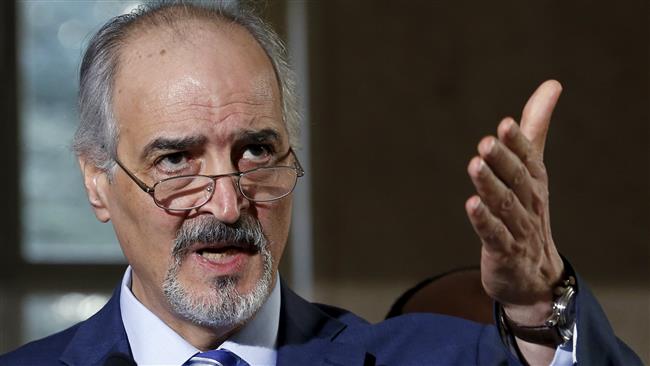 Syria's ambassador to the United Nations says talks about the future of President Bashar al-Assad do not deserve to be responded to.
Bashar Ja'afari, who also heads the government's delegation to negotiations that are aimed at finding a solution to the ongoing Syria crisis, was talking to reporters in the Swiss city of Geneva at the start of a second week of talks with UN mediator, Staffan de Mistura, on Monday.
"President Assad has nothing to do with the Syria-Syria talks," he said, adding that the "talks do not give any indication whatsoever with regard to the issue" of President Assad.
"This is something already excluded," said Ja'afari, noting that little progress has been in the latest round of the talks.
Criticizing the slow pace of the negotiations, the top Syrian negotiator stressed that the armed groups operating in Syria, "remain terrorists," regardless of their names.
Ja'afari emphasized that so far, the other party to the Syria talks has not shown any serious resolve to help with the progress of the negotiations.
The Syrian diplomat also criticized the International Syria Support Group for failing to provide a list of terrorist groups and said they still do not know which opposition groups they are going to negotiate with.
He also accused the Saudi-backed so-called High Negotiations Committee (HNC) of failing to give a satisfactory answer to questions raised about details of its principles paper.
"We believe that a week and a half has been wasted without responding to a paper is a pretext for wasting time," he said, noting that the issue of fight against terrorism was discussed in his meeting with De Mistura.
"The crisis in Syria is painful and we have clear instructions from our leadership," Ja'afari added.
He noted that the Geneva talks are a process that will last for many sessions without preconditions or foreign interference.
The talks on Syria collapsed in early February after both the government and the opposition accused each other of violating the terms of a tentative ceasefire which was supposed to be respected during the time of the negotiations.
A later truce agreement engineered by Russia and the United States, which came into force across Syria on February 27, has been holding despite minor reports of violations by the warring sides.
According to a February report by the Syrian Center for Policy Research, the conflict in the Arab country has claimed the lives of over 470,000 people and displaced nearly half of its pre-war population of about 23 million within or beyond its borders.
Damascus accuses Saudi Arabia, Turkey and Qatar of funding and arming anti-Syria terrorist groups, including Daesh.