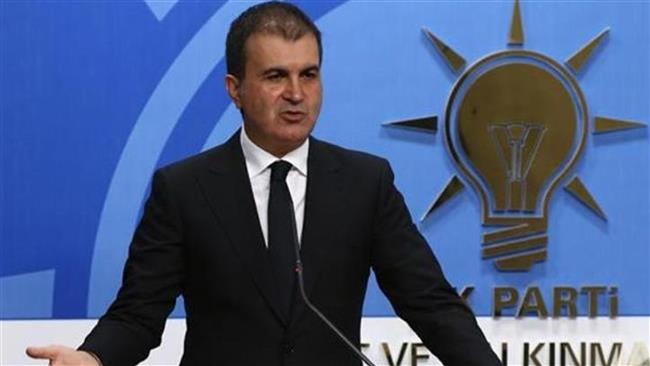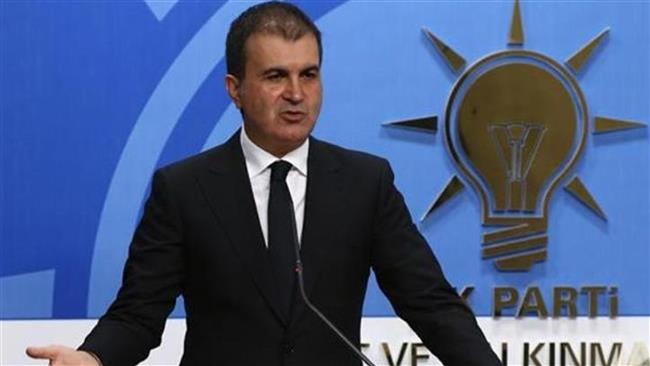 A senior Turkish official says negotiations between Ankara and Tel Aviv over restoring relations are making progress years after a freeze in formal diplomatic ties between the two sides. 
Omer Celik, a spokesperson for Turkey's ruling Justice and Development Party (AKP), made the comments on Thursday in the capital Ankara, but added that an agreement is yet to be cut.
"We have information that the talks are going well but unless we see practical implications of the talks, we cannot say it's a done deal," he said.
Ankara is also eyeing to improve energy cooperation with the Israeli regime in the eastern Mediterranean.
Relations between Israel and Turkey took a nosedive in May 2010 after Israeli forces attacked Turkish Gaza-bound aid ship, Mavi Marmara, in international waters as it was on its way to deliver aid to Palestinians in the besieged Gaza Strip, killing nine Turkish pro-Palestinian activists on board.
Ambassadors were withdrawn following the incident, with Turkish President Recep Tayyip Erdogan, the then prime minister, saying Israel had to offer a formal apology over the killings, pay compensation for the victims and lift the Gaza blockade in order for the mutual ties to be normalized.
Israel has apologized for the incident and negotiations are still underway for compensation, but the blockade on Gaza still lingers.
On December 26, Turkish daily Today's Zaman, citing unnamed sources, said Ankara was looking forward to purchasing military hardware such as advanced unmanned aerial vehicles as well as reconnaissance and surveillance systems from Tel Aviv, hinting at the possible resumption of military ties between the two sides.
The thaw in Israel-Turkey relations comes at a time when tensions are simmering in the occupied Palestinian territories over the Israeli regime's imposition of restrictions in August on the entry of Palestinian worshipers into the al-Aqsa Mosque compound in East al-Quds (Jerusalem).
More than 170 Palestinians have been killed in the recent escalation of violence since October.