Iran
Middle East
World News
'Tankers in Sea of Oman targeted in false flag ops'
A political commentator says the two oil tankers that caught fire in the Sea of Oman on Thursday were targeted in "false flag" attacks meant to incriminate Iran.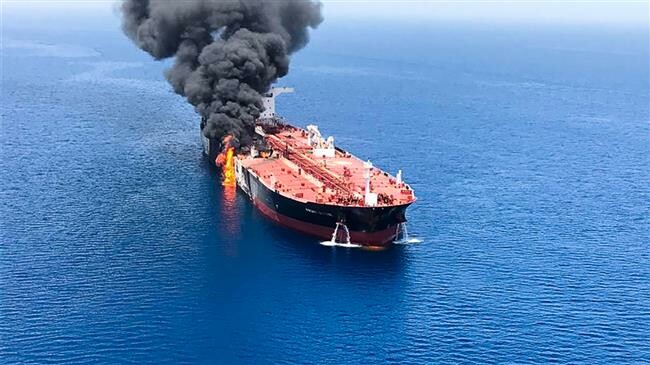 In an interview with Press TV, political commentator Dean Henderson also said that the attacks could have been carried out by Israel or Saudi Arabia.
He said even mainstream media like Sky News were using the term "false flag" and were raising the possibility of such an attack.
Source: Press TV