Iran
Tatar president calls for enhanced ties with Iran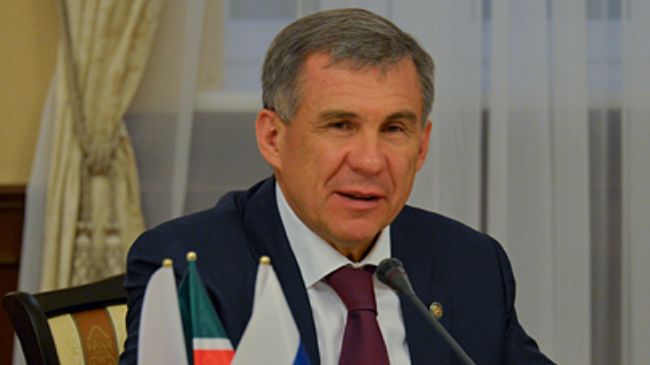 Tatarstan's President Rustam Nurgaliyevich Minnikhanov has called for the expansion of all-out relations between the Russian republic and Iran.
"Tatarstan's cooperation with the Islamic Republic of Iran is expanding in diverse cultural, scientific, industrial and trade areas, and a large number of Iranian students are currently studying in the republic's universities," Minnikhanov said during a Wednesday meeting with Iranian Ambassador to Russia Mehdi Sanaei in Kazan.
He further stated that Iran participates in many of Tatarstan's cultural festivals; yet, the level of Kazan-Tehran economic and industrial relations is not as satisfactory as the scientific and cultural interactions between the two sides.
"We had good agreements and cooperation on plane and helicopter manufacturing, heavy vehicles and other machinery with Iran, which not only did not grow in the past one or two years but also stopped due to the sanctions (against Iran)," Minnikhanov pointed out.
The Tatar president also urged the revival of the agreements and cooperation between his republic and Iran. He said Kazan is willing to bring about the realization of that objective and invite Iranian investors and businessmen to be active in Tatarstan.
Sanaei, for his part, said deep-rooted cultural affinities are encouraging Iran and Tatarstan to strengthen their ties.
The Iranian ambassador said Iranian merchants and investors should be informed about Tatarstan's great potential, and, correspondingly, their potentials should be capitalized on in order to help the autonomous Russian republic prosper.
On June 24, 2012, First Deputy of Tatarstan Investment Development Agency Robert Galiullin called for an expansion of trade and economic relations between the republic and Iran. Galiullin said Iran enjoys great potentials in petrochemical industries and agriculture, and can be a good trade partner for Tartarstan.