Europe
Taxi drivers disrupt Lisbon traffic to protest ride-hailing apps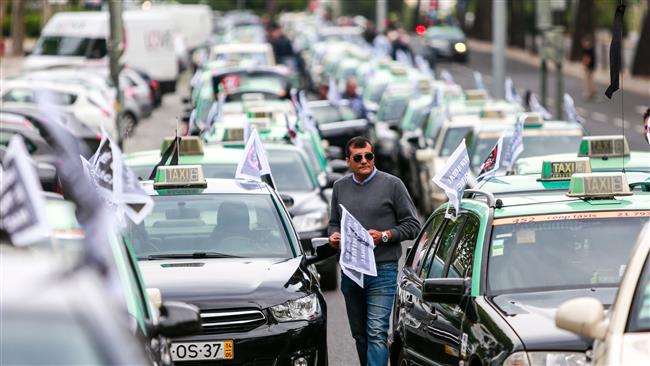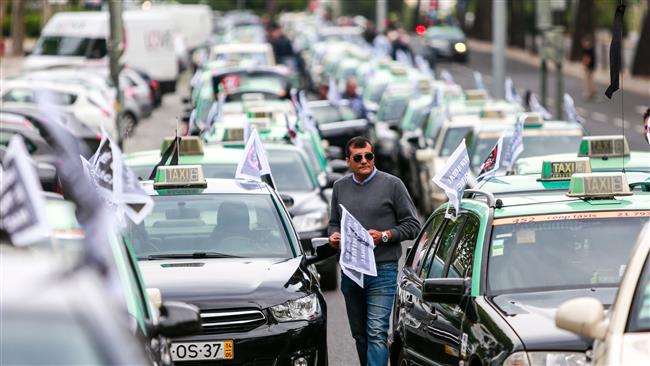 Portuguese taxi drivers have disrupted traffic in Lisbon once more in a show of protest against ride-hailing apps operating in the country.
Several thousand taxis caused disruption during the morning rush-hour in the Portuguese capital, Lisbon, in the second such protest in six months.
Two labor groups representing 13,000 taxi drivers in Portugal organized the long line of slow-moving taxis that hindered Lisbon's traffic on Monday.
Police forces manned the streets of Lisbon to prevent possible violence.
Several scuffles were reported as taxi drivers confronted vehicles they claimed were working with passenger-locating apps.
In a similar protest in late April, taxis caused long delays during rush hour by moving their vehicles at low speed across Lisbon streets.
Portuguese taxi drivers demand the government to adopt specific legislation for ride-hailing apps.
They are pressuring the government to ban such apps, which are installed in smartphones and enable passengers to locate the closest available ride at a discount fare.
Regular taxis complain that companies providing apps such as Uber and Cabify are not covered by the same tax, training and safety regulations as they are.
Other European Union countries have also witnessed similar protests by regular taxi drivers against the rise in popular ride-hailing apps.
Uber is reportedly the most used ride-hailing app in 108 countries across the world, ranging from the Americas to much of Europe and Africa.
The San Francisco-based multinational online transportation network company, Uber, says it is running a legal business and its drivers are operating within the framework of the law.