Europe
Teachers in France go on strike over reforms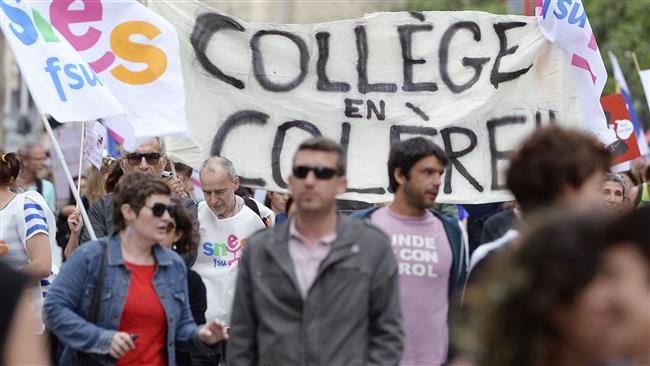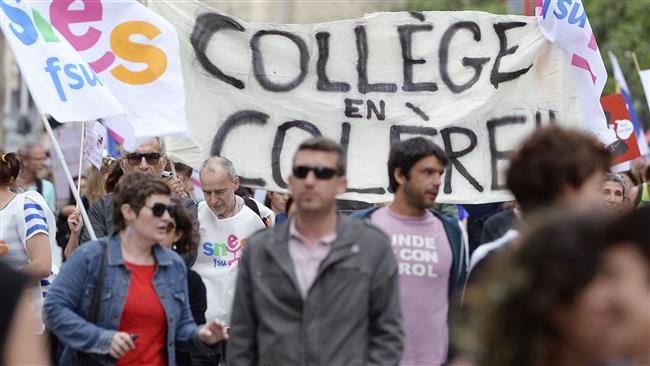 Teachers in France have gone on strike in protest against a proposed reform for the country's secondary education.
Teachers and protesters took to the streets in a number of French cities on Tuesday, cancelling classes.
The protests were held against plans to reduce the teaching of Latin and ancient Greek and instead focus on classical culture.
Seven teaching unions, representing 80 percent of the country's middle school teachers, joined the strike.
Teachers demonstrate against proposed reforms to secondary education on May 19, 2015 in Marseille, soumthern France. (AFP photo)
French Education Minister Najat Vallaud-Belkacem's proposal also includes reforming classes for students aged 11-15, after the age group performed poorly in international tests.
She has come under pressure from critics in the weeks leading to the start of the strike.