General
Teachers protest education reform legislation in Mexico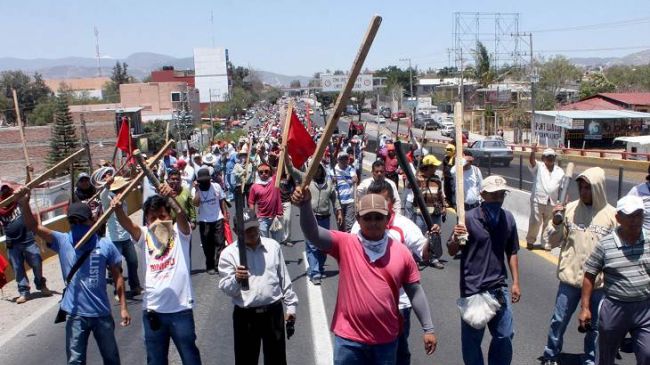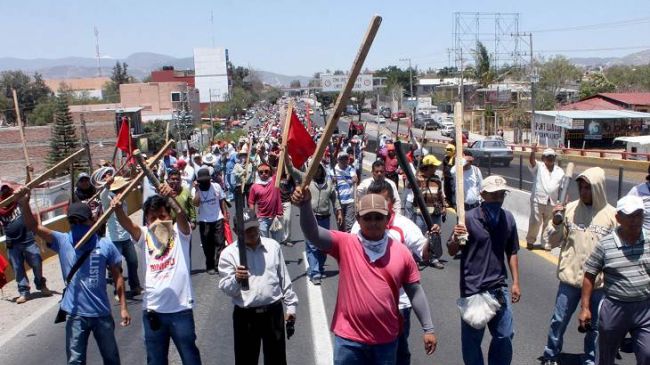 Thousands of teachers protesting education reform legislation in Mexico have blocked access to the country's Chamber of Deputies, or the lower house of its congress.
The blockade by the protesting teachers on Wednesday forced 90 of the 128 senators and more than 300 deputies to hold their session at a convention center.
"Our demand is for them not to vote the laws, that they suspend the process and that we enter into negotiations that take the teachers' point of view into consideration," leader of the CNTE teachers union Francisco Bravo said.
According to Bravo, some 50,000 educators from across the country gathered in the capital, Mexico City, to protest the education legislation being debated by the lawmakers.
On August 19, some 100 teachers gained entrance to the chamber of deputies during protests.
Last December, Mexican President Enrique Pena Nieto pushed through changes to the country's constitution in a move to bring education under government control. Under the changes, teachers are required to undergo mandatory performance appraisals.
The reform was signed into law on February 25, moving the control of the educational system from the teachers' union to the federal government.
Meanwhile, about 70,000 school teachers have gone on strike in Oaxaca, since the school year started on August 19. The strike has affected more than one million school children.
On April 3, tens of thousands of teachers also protested the reforms in the southern Mexican states of Guerrero and Oaxaca.