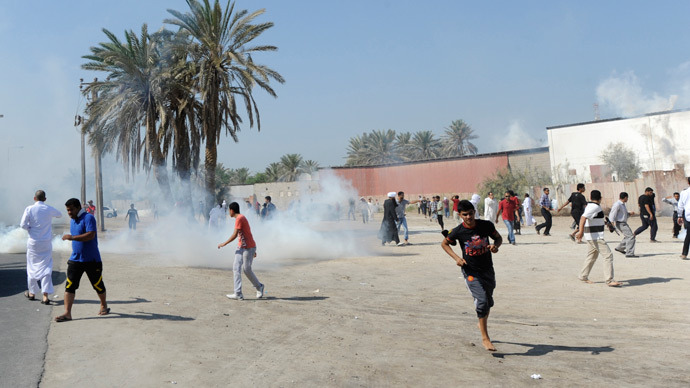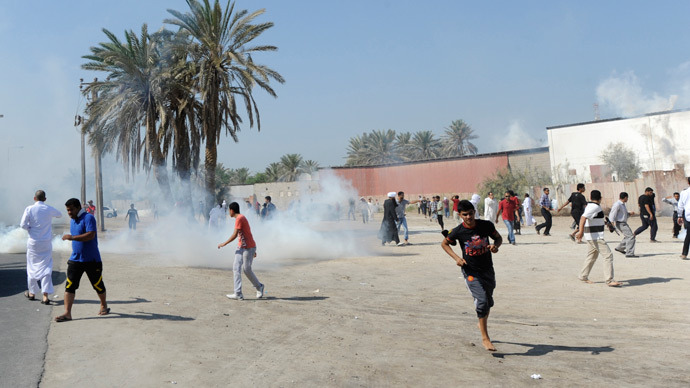 Bahrain police have launched a teargas crusade against protesting students at a boys' school on Tuesday, news agencies reported.
Al-Khalifa security forces stormed the Jabreya school in Manama, the nation's capital, after students became involved in demonstrations demanding the release of one of their classmates, 17-year-old Hassan Humidan, who was arrested on Monday.
Pictures emerged on Twitter of used teargas canisters and stun grenades used by police in the dispersal of the protests.
Tensions have escalated in the lead-up to the F1 Grand Prix being held in the country on Sunday. Over 100 people have been arrested. Despite unrest in the country and vocal dissatisfaction from British MPs, F1 boss Bernie Ecclestone has confirmed that the event will go ahead.
Bahrain itself has been subject to visibly widespread anti-government protest and instability has rocked the country since the February 2011 peaceful uprising, with events in the small nation being described as the 'forgotten Arab Spring'.
Some 80 people have been killed since, with thousands arrested and imprisoned amid reports of the severe violence employed during the course of the arrests.
As of Monday it became illegal to insult the country's king and national symbols, resulting in five-year jail sentences, which is similar to the Kuwait law.