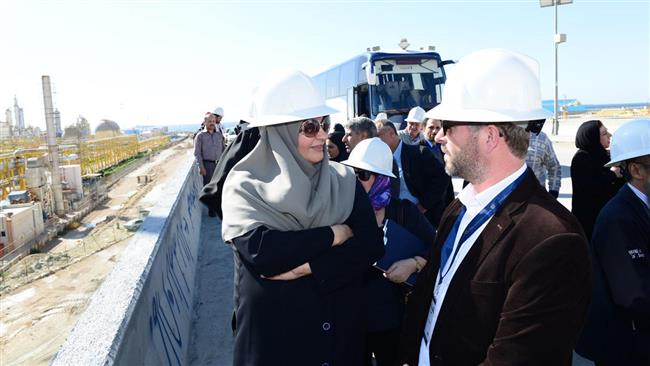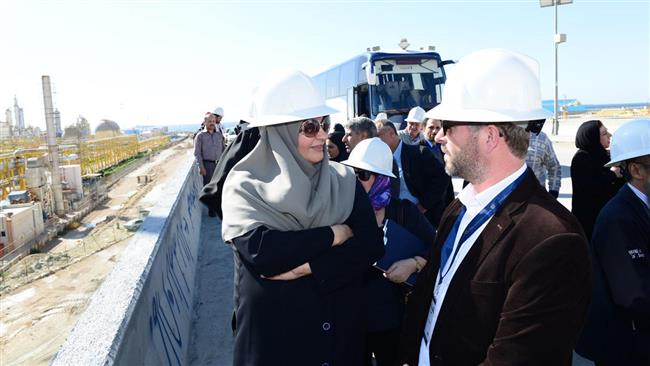 Italy's engineering company Maire Tecnimont has signed a collaboration agreement worth 1 billion euros for construction of refineries and petrochemical plants in Iran, a news agency says.
The agreement signed with the Persian Gulf Petrochemical Industries Co. (PGPIC) includes providing finance, parts and equipment, as well as solutions to Iran's processing issues, Mehr said Monday.
"Italy is seeking to open a new chapter in its cooperation with Iran, especially in the oil and petrochemical industries," it quoted Maire Tecnimont CEO Pierroberto Folgiero as saying on the sidelines of a signing ceremony in Tehran.
According to Mehr, the Italian company will help Iran build an acrylonitrile butadiene styrene (ABS) and rubber plant in the industrial city of Asaluyeh.
The ABS product has a variety of applications including in the automotive industry.
Last month, Italy's Saipem signed a memorandum of understanding with the Parsian Oil & Gas Development Company to cooperate on major oil and gas projects in Iran.
The deal, worth between $4 billion and $5 billion, involves revamping and upgrading of Shiraz and Tabriz refineries and building 2,000 km (1,240 miles) of pipeline in Iran.
Saipem, which is controlled by Italian oil major Eni and state lender FSI, clinched the deal during President Hassan Rouhani's first official visit to Rome where contracts worth up to 17 billion euros ($18.4 billion) were signed in total.
Earlier this month, Minister of Petroleum Bijan Zangeneh said Eni was planning to send a delegation to Iran soon to sign contracts for purchase of 100,000 barrels per day of crude oil and developing an oilfield.
Another Italian refiner Saras wants to buy up to 70,000 barrels per day of Iranian crude oil, he added.