World News
Teenager killed as police, armed men attack anti-govt. protest in Nicaragua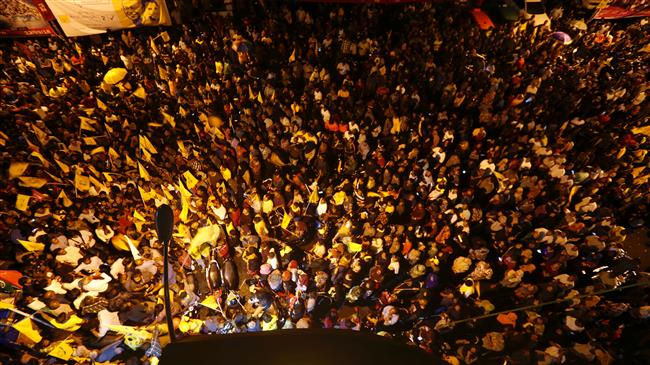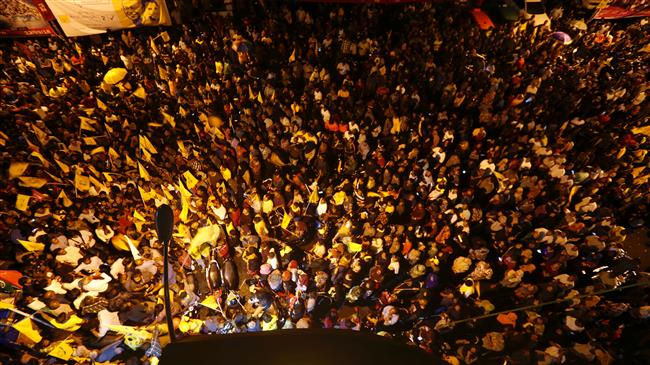 The Maldives' opposition leader Ibrahim Mohamed Solih has won Sunday's presidential election, urging incumbent Abdulla Yameen to ensure a peaceful transition of power following his shock defeat.
With more than 90 percent of the ballots counted, Solih, popularly known as Ibu, won with 58.3 percent of the votes, prompting street celebrations across the tropical archipelago.
Yameen also secured 41.7 percent of the votes, losing to Solih with a margin of 16, the biggest since the advent of democracy in the Maldives in 2008.
"This is a moment of happiness, a moment of hope. This is a journey that has ended at the ballot box because the people willed it," Solih told a gathering of his supporters outside his campaign center in the capital, Male.
"The message is loud and clear. The people of Maldives want change, peace and justice. I would like to call on President Yameen to accept the will of the people and begin a smooth transition of power as per the constitution," he added.
The Maldivian Foreign Ministry acknowledged that the main opposition candidate had won the presidential election.
Yameen, who was widely expected to emerge as the winner, has not yet made any comments on the results personally.
Observers had earlier predicted he may not graciously accept defeat.
The 59-year-old, whose half-brother had ruled the Maldives for 30 years until 2008, faces accusations of suppressing key dissidents. Prior to the vote, many critics had said the process would be rigged in the incumbent's favor.
The official results won't be announced until September 30.
Yameen sought a second term with a pledge to boost the country's economy. His first five-year term was marred by allegations of corruption and rights abuses.
The Muslim-majority Indian Ocean nation has been in political turmoil since February, when Yameen imposed a state of emergency to annul a Supreme Court ruling that quashed the convictions of nine opposition leaders.
He has also imprisoned many of his main rivals, including former president and his half-brother Maumoon Abdul Gayoom, on different charges – ranging from terrorism to corruption.
Election monitors from the European Union and United Nations had declined the government's invitation to observe the vote, arguing that their presence might be used to endorse Yameen's re-election even after possible vote rigging.
Observers from Transparency Maldives – one of the few election monitors on the ground — said on Twitter that Solih was the winner "by a decisive margin."
"We call on all stakeholders to maintain an environment conducive for a peaceful transfer of power," the group added.
Both the US and EU had threatened sanctions against Male and members of the government if they were seen to be interfering in the presidential poll.
Solih would be sworn in as the Maldives' fourth president since the country transitioned from decades of monarchical and authoritarian rule to democracy in 2008.