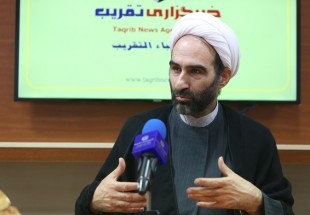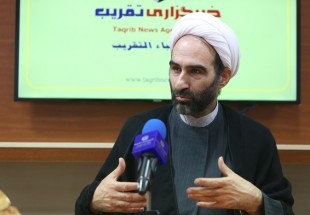 Hujjat-ul-Islam Ahmad Moballeghi, director of Iran's University of Denominations in an interview with Taqrib News Agency (TNA) explained approaches followed by the academic center announced that the university will hold conference with the theme of "Religious Sciences and Ways to Confront Extremism".
He referred to different fields on different Islamic denominations and announced that seats for Maliki, Zaidiyyah and Ibadi- Shia and Sunni sub schools- are already available in University of Islamic Denominations but they are not turned into a separate field of study though as soon as the academy admits enough students, the seats will be expanded to fields immediately.
He referred to efforts to renewal of the branches for University of Islamic Denominations in other provinces in an attempt to admit local students and carry out a part of the academic missions of the central academy.
The cleric touched upon the relations between Iranian academy and its international peers across the globe and vowed to continue series of meetings on "Familiarization with Prominent World Islamic Universities".
Hujjat-ul-Islam Moballeghi announced preparations for an international academic meeting to be held in a joint effort with Baghdad University discussing "Religious Sciences and Ways t o Confront Extremism".
Iranian religious figure explained that the topic for this meeting can be discussed in three levels: verbal, propagation and academic out of which the third one will be the main focus of the upcoming conference in September.
He also referred to plans on proximity ambassadors of the University of Islamic Denomination and admission of scholars from Sunni seminaries saying," Ambassadors of proximity is a cultural institution in academic level and a plan in line with realization of Islamic solidarity.
He also referred to another project under investigation by the University of Islamic Denominations to grant facilities to Sunni scholars for carrying out their higher education in this university and receive formal degrees.