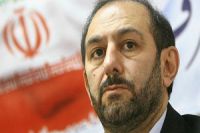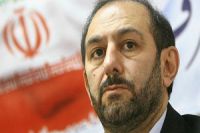 Iran's Vice President for International Affairs Ali Saeedlou says the Islamic Republic and neighboring Iraq have already tripled their trade volume and this figure can further increase in the near future.
Saeedlou said on Sunday: "Our economic cooperation started from USD three or four billion and has now reached more than USD 12 billion… We predict the volume of economic cooperation to increase to USD 16 billion if things go well."
The Iranian official made the remarks after signing a cooperation accord between Iran and Iraq's Kurdistan region.
Saeedlou said the issues of joint investment, construction projects, transferring gas and electricity to Iraq and tourism were among those mentioned in the accord.
The Iranian official said: "Currently, some 1,200 megawatts of electricity is exported to Iraq, which is expected to increase by 150 megawatts in order to be transferred to Syria and Lebanon."
He added: "Carrying out joint infrastructure economic projects with neighboring countries, particularly the friendly and brother country of Iraq, is one of the priorities of the Islamic Republic."
The Iranian vice president said that, due to the damages caused by the US-led war, Iraq is in need of infrastructure such as roads, dams and power plants.
In January, a memorandum of understanding was signed by Iran, Iraq and Syria to expand trade cooperation and the transit of goods between the three countries.