Technology
Tehran condemns Amano for remote-controlling negotiations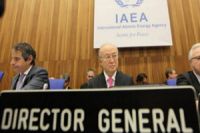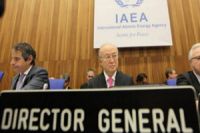 Iran has strongly criticized the International Atomic Energy Agency (IAEA) for mishandling the Islamic Republic's nuclear energy program and remote-controlling its negotiations with Tehran.
According to Press TV, Iran's Ambassador to the IAEA Ali Asghar Soltanieh told reporters after a meeting of the IAEA Board of Governors in Vienna on Wednesday: "The source of this problem is not Iran; it is the way the secretariat is managing this sort of remote-controlling negotiation which does not work."
Soltanieh's remarks targeted IAEA Director General Yukiya Amano, whom the envoy blamed for leaving the IAEA's negotiating team without the full authority to negotiate and decide.
He explained that sometimes after hours of discussion, the team would leave and come back in a couple of minutes to stop the meeting. "Then this is not negotiation."
Soltanieh condemned the allegations against Iran's nuclear energy program and the alleged military dimension, which have proved to be baseless, but have kept the IAEA continuously involved and busy.
The Iranian envoy blamed the nuclear organization for dragging out the problem regarding the military site of Parchin.
He rejected the agency's claim that Tehran had denied IAEA inspectors access to the site, saying that the officials would have been able to visit the site if the agency's chief had not mishandled the issue.