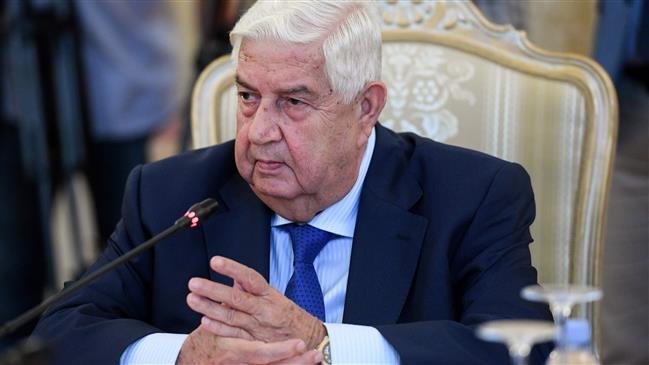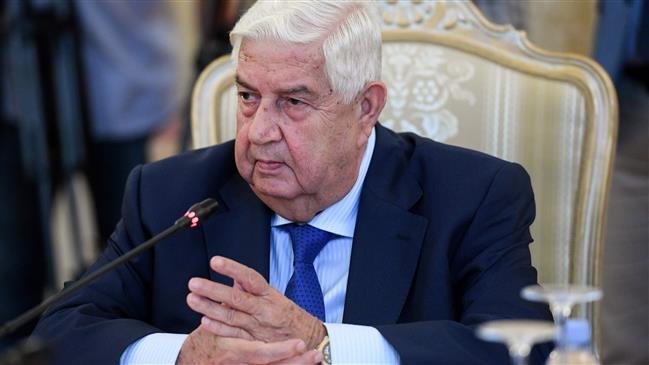 Syrian Foreign Minister Walid al-Muallem says Iran's missile strikes against militant positions in the country's eastern province of Dayr al-Zawr in retaliation for the recent terror attack in the southwestern Iranian city of Ahvaz was part of "legitimate" cooperation between Damascus and Tehran in the fight against terrorism.
"The Iranian missiles are in the framework of combating terrorism," Muallem said in an exclusive interview with Lebanon-based Arabic-language al-Mayadeen television news network.
His remarks came a day after the Islamic Revolution Guards Corps (IRGC) rained surface-to surface ballistic missiles on the strongholds of Daesh Takfiri terror group, which along with the al-Ahwazia separatist militant outfit, claimed responsibility for the September 22 attack.
Iran's Islamic Revolution Guards Corps (IRGC) strikes the gatherings of the ringleaders of the recent terror attack in the southwestern city of Ahvaz with several surface-to-surface ballistic missiles.
The IRGC announced in a statement that the missiles were launched at 2 a.m. local time on Monday (2230 GMT Sunday) from the western Iranian city of Kermanshah.
The statement added that drones bombarded Daesh positions after the missile strikes.
Muallem noted, "Syria is no longer the focus of the international debate, and will write the last chapter in the fight against terrorism. The last chapter of the Syrian war includes the liberation of Idlib in addition to the northeastern countryside of Aleppo, which stretches from Manbij to the eastern bank of the Euphrates."
The top Syrian diplomat added that the main goal of the quadripartite aggression on Latakia is to prolong the Syrian conflict, and give Israel the opportunity to digest victories recorded by Syrian army forces and allied fighters from popular defense groups.
Muallem also stressed that Syrian air defense systems have successfully countered Israeli missiles and dropped more than two thirds of them.
He then expressed confidence in Syria's ability to protect its airspace against Israeli aggression and/or other aggressors.
Russia is reportedly delivering advanced S-300 anti-aircraft missile defense systems to Syria using the world's largest military transport aircraft.
Commenting on the S-300 surface-to-air missile system, which Syria would acquire from Russia in near future, the Syrian foreign minister said the system would keep his country's airspace safe.