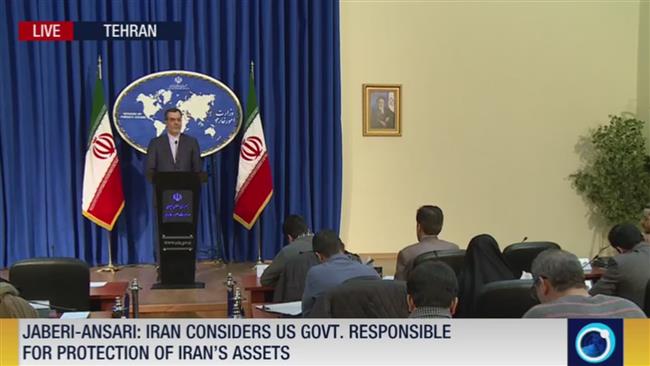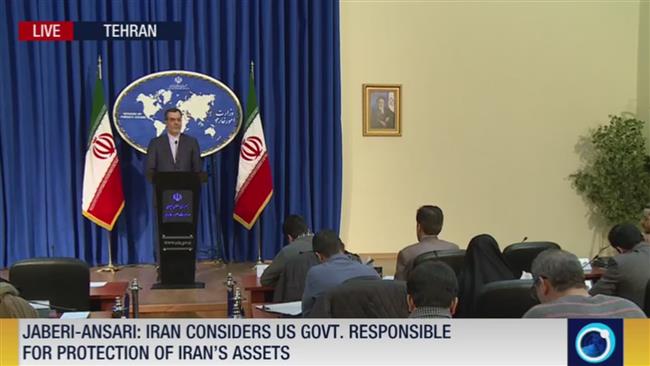 Iran has dismissed as hackneyed the recent allegations by Turkish President Recep Tayyip Erdogan against the Islamic Republic over Tehran's policies in Syria.
"This is not the first time that such rhetoric are used against the Islamic Republic of Iran with specific political objectives and in the frameworks of the ongoing conflicts in the region," Iranian Foreign Ministry Spokesman Hossein Jaberi Ansari said during his weekly press briefing on Monday.
He added that Iran has adopted a "transparent" policy regarding the developments in Syria and the region.
Erdogan had a day earlier accused Iran of adopting "sectarian" policies in Syria by putting its weight behind Syrian President Bashar al-Assad.
Jaberi Ansari said that Iran's policies regarding the crisis in Syria is based on "the legitimate" right of the Syrians to decide their own future.
The Iranian official further expressed the Islamic Republic's opposition to employing terrorism as a tool for achieving political objectives.