Iran
Tehran hopes sanctions removed in January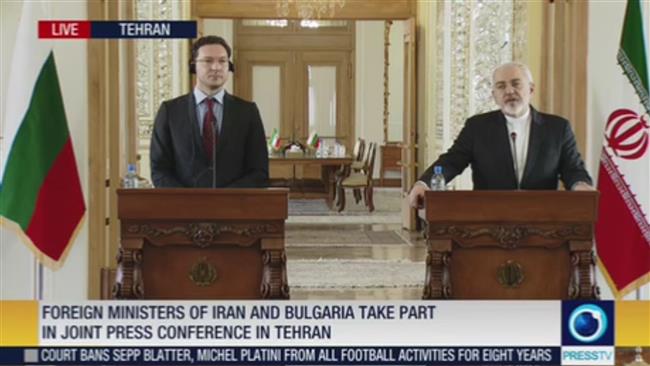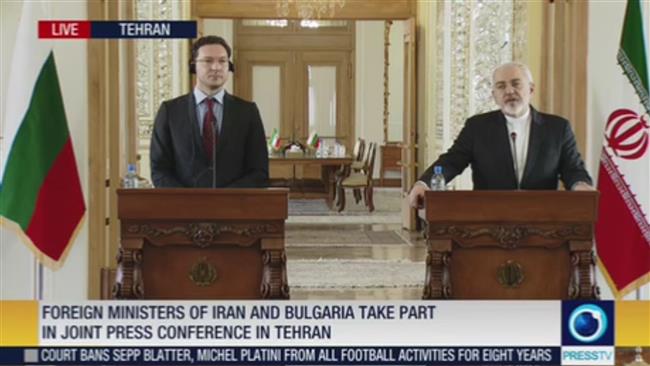 Iran's foreign minister has expressed hope that the sanctions imposed on Tehran will be lifted by the end of January and that Iran and the P5+1 group will move toward "more logical" relations.
Mohammad Javad Zarif made the remark in a press conference Monday with visiting Bulgarian foreign minister Daniel Mitov.
The top Bulgarian diplomat, in turn, said he hoped the sanctions will be removed soon.
He said the removal of the bans depends on the resolution of technical issues, saying, "We just need a little bit more patience, and I admire the commitment of Iran in this regard to follow the taken decisions and following the [nuclear] agreement itself."
On July 14, Iran and the P5+1 group of countries – the United States, Britain, France, China and Russia plus Germany – finalized the text of an agreement dubbed the Joint Comprehensive Plan of Action (JCPOA) on Tehran's nuclear program in the Austrian capital, Vienna.
Under the agreement, Iran will accept restrictions on its nuclear program in return for the removal of sanctions imposed on Tehran by the US and the EU.
The Bulgarian foreign minister also emphasized the promotion of Iran-Europe ties, and highlighted the key role that Iran plays in joint ventures on energy.
"We have identified several important areas where we can very quickly start moving towards deepening and boosting our bilateral relationship. … On the energy projects, of course it is clear that Iran has a huge role to play in that field. … strategically, Iran is one of the most important sources and destinations when it comes to diversification of sources of gas to the European Union."
He also described his talks with Iranian officials as useful and very good.