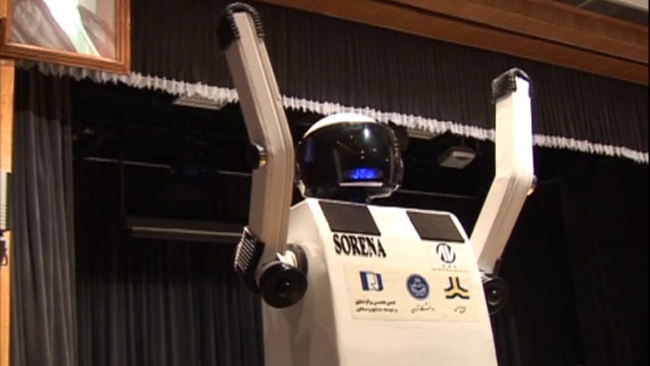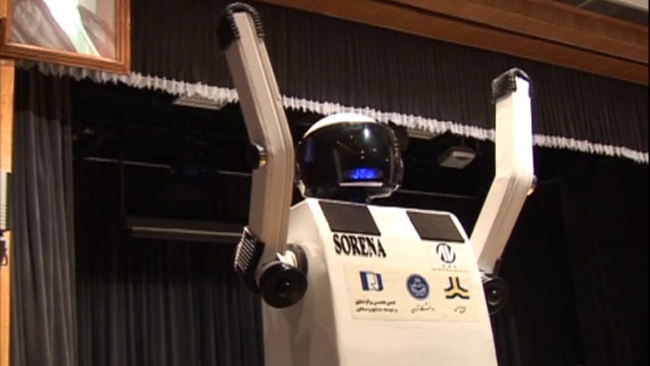 The time when robots will become companions of humans is not far away; this longtime dream of humans will come true in view of the rapid pace of technology and robotic science.
Tehran is hosting the second international conference on Robotics and Mechatronics; robotics specialists from different world countries have attended the conference to exchange views on the latest achievements in this field.
Given the advances in robotics and mechatronics, experts believe the in the future distinguishing a man from a robot would be difficult. Iran's manufacture of Surena makes it one of five countries in the world after Japan, Spain, Germany and the United States, with the technology to make humanoid robots.
In 2010, Iranian researchers have, for the first time in the country, developed ten robots for the nation's automotive industry using domestic know how. RoboCup is an annual international robotics competition founded in 1997. The aim is to promote robotics and Artificial Intelligence research, by offering a publicly appealing, but formidable challenge. The official goal of the project is that by 2050, a team of fully autonomous humanoid robot soccer players shall win a soccer game, complying with the official rules of FIFA, against the winner of the most recent World Cup.