Iran
Middle East
Palestine
Tehran Marks Int'l Day of Solidarity with Palestine
Iranian Foreign Ministry Spokesman Seyed Abbas Mousavi, in a tweet to mark the UN-organized International Day of Solidarity with the Palestinian People on November 29, condemned 7 decades of Palestine's occupation by Israel, and lashed out at the international community for allowing heinous crimes to happen against Palestinians.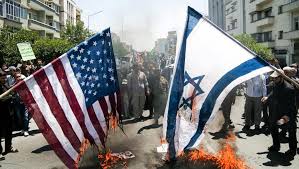 "Seven decades of disgracefulness of a regime and seven decades of shamelessness of the world community for 'occupation, assassination, deception, crimes, looting, and genocide' of the Zionist regime," Mousavi written in Farsi in a tweet to commemorate the UN-organized International Day of Solidarity with the Palestinian People on November 29.
Last month, Mousavi rapped Germany for supporting Israeli crimes against the Palestinians, saying that confronting the regime's aggressions will restore tranquility in the region.
The spokesman condemned a statement issued a day earlier by the German Federal Foreign Office that underscored the German government's support for the Tel Aviv regime and called for Iran's "practical steps to deescalate tensions" in the region.
He said the only way to bring calm back to the Middle East and end all escalations in the region was by countering Israel's aggression.
Late in January, Iran's Ambassador and Deputy Permanent Representative to the UN Eshaq Al-e Habib denounced the deteriorating humanitarian situation in Palestine.
Iran's Chargé d'affaires to the United Nations in a statement urged the world to put an end to Israel impunity of its crimes against Palestinians
Addressing the United Nations Security Council meeting on the situation in the Middle East, including the Palestinian question, Al-e Habib said, "Now the only option is to put an end to such impunity through holding Israel accountable for their crimes against the Palestinians."
He added, "This can ensure the application of law and deter its future violation."
"Welcoming Palestine for assuming chairmanship of Group of 77, we call for Palestine's full membership in the UN," he said.
Describing the situation in Palestine deteriorating, Al-e Habib said, "More than 295 Palestinian civilians were brutally killed and over 29,000 were injured by Israel."
He regretted that "many of those killed and about 7,000 of those injured were under 18 years of age".
"This proves that Israel is a child-killer regime," he underlined, adding, "This is a clear manifestation of war crimes and crime against humanity."
The Iranian diplomat also regretted that in 2018, more Palestinian homes were demolished and more illegal Israeli settlements were built, which according to him amounted to "the blatant violation of international law".
"There are yet new plans to demolish more Palestinian homes, to confiscate more Palestinian lands and to build more illegal Israeli settlements. This means the forced displacement of even more Palestinian families," he went on saying.
"Last year, Israel also aggravated its decade-long illegal inhumane blockade on Gaza, the continuation of which will drastically deteriorate the already grave humanitarian situation," he added.
He denounced enacting a law to ensure Jewish supremacy over others by Tel Aviv, adding that with the move Israel legalized racism.
Israel was created in 1948 after a Western-backed military seizure of vast expanses of Arab territories. In 1967, Israel occupied the entire West Bank, including East al-Quds, during full-frontal military operations. It later annexed the territories. Upon annexation, it also began propping up settlements, deemed as illegal by the international community due to their construction on occupied land.
More than 600,000 Israelis now live in over 230 settlements. Tel Aviv has defied calls to stop settlement expansion in the occupied Palestinian territories.
On June 5, 1967, remembered by Palestinians as "Naksa (Setback) Day," Israeli forces also captured Lebanon's Shebaa Farms, Syria's Golan Heights, Egypt's Sinai and Palestine's Gaza Strip.
Tel Aviv has withdrawn from the latter two, but has kept Gaza under insufferable conditions, featuring a stifling blockade and unremitting military attacks.
The international community views the occupation of East Jerusalem and the West Bank since 1967 as illegal, but many Palestinians believe all historic Palestine has been occupied since the creation of Israel in 1948.