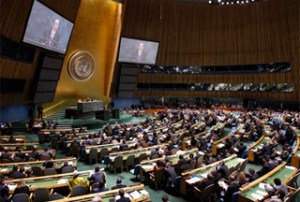 Tehran's Mayor Mohammad-Baqer Qalibaf has traveled to Copenhagen to attend the UN climate change conference.
The conference started on December 7 and ends on December 18.
Heads of State and prime ministers from a number of countries are scheduled to attend the conference. The mayors of the world's major cities have also been invited.
Many scientists maintain that the Copenhagen climate summit is 'the last chance' to save the planet's ecosystem.
Some developed countries need to cut their current carbon dioxide emissions by up to 40 percent over the next decade in order tackle problems caused by global warming such as air pollution, food shortages, droughts, and the scarcity of clean water.