Iran
Tehran mayor to quit Iran's presidential race, backs Raeisi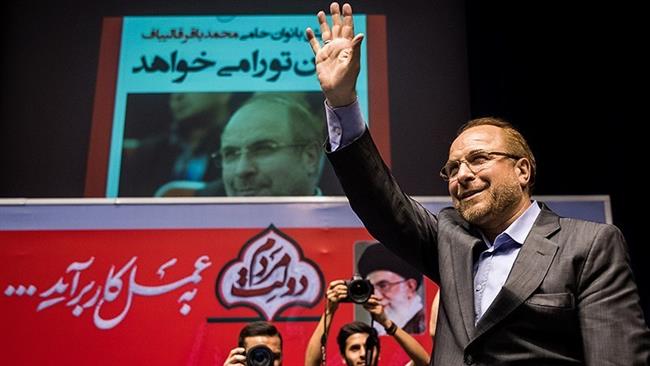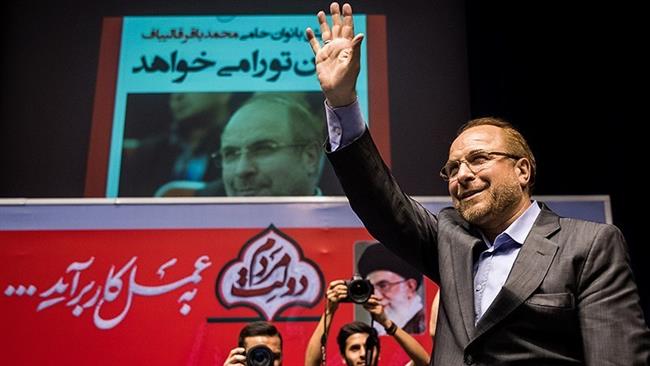 Tehran mayor and a candidate in Iran's 12th presidential election, Mohammad Baqer Qalibaf, has issued a statement announcing that he is to withdraw from the presidential race while backing principlist candidate, Seyyed Ebrahim Raeisi.
"The day I decided to enter the election despite my personal interests, I was aware that I would face difficult and dangerous conditions," Qalibaf said in the statement on Monday.
He added that it was clear to him that bringing about any fundamental change to the status quo would not be possible unless through a fight against the "four-percent" affluent minority, which has been in control of the country's economic and political resources for long years.
"The fight against pseudo-revolutionary opportunists has become highly costly, because this [opportunistic] current is gnawing at the roots of the [Islamic] Revolution like a termite," the statement said.
The opportunists, Qalibaf said in his statement, "are not only at odds with the intellectual fundaments of original revolutionaries, but also represent a [political] current whose material interests are at risk."
"Right now, the main goal of the country and the people is to change the status quo, and to that end, there is no other way than beginning a genuine fight free of slogans against aristocracy and opportunism in order to find a precise and comprehensive solution to the country's problems," Qalibaf said.
Tehran's mayor also stressed the importance of preserving the interests of the country, its people and the Islamic Revolution.
In another part of his statement, Qalibaf said a fundamental decision must be made for forge unity within the revolutionary front, adding, "In order to achieve this great goal, I ask all my popular supporters across the country to use all their potential and support for the success of our respectable brother, Hojjatoleslam Ebrahim Raeisi."
"I thank and praise all my popular and unpretentious supporters, who have striven toward realization of the revolution's ideals with all they have," he concluded.
Iran will simultaneously hold its 12th Presidential Election and 5th City and Village Councils Elections on May 19.
The Iranian Interior Ministry on April 20 announced the final list of six candidates vetted by the Guardian Council to run for president.
The list included incumbent President Hassan Rouhani, First Vice President Es'haq Jahangiri, the Tehran Mayor, member of Iran's Expediency Council Mostafa Aqa-Mirsalim, Raeisi, the current custodian of the Holy Shrine of Imam Reza (PBUH) in the northeastern city of Mashhad, and former Vice President Mostafa Hashemi-Taba.
A day after the Interior Ministry's announcement, the six contenders started official campaigning. They also attended three live televised debates, which involved a verbal back and forth among them. The candidates accused each other of corruption and economic mismanagement.