Africa
Tehran, Pretoria keen to expand mutual cooperation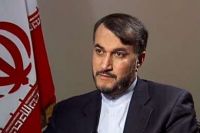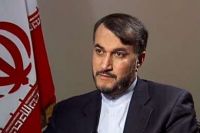 Iranian Deputy Foreign Minister Hossein Amir Abdollahian and senior South African officials underlined the need for the further expansion of mutual cooperation.
Amir Abdollahian in separate meetings with South African deputy foreign minister, deputy health minister and deputy agriculture minister explored avenues for bolstering and reinvigorating bilateral ties.
The Iranian and South African deputy foreign ministers discussed political and international issues in their first round of their talks in Pretoria.
During his meeting with the South African deputy health minister, Amir Abdollahian pointed to the good and friendly relations between Iran and South Africa over the past 20 years, and underlined that the health sector is one of the most important areas for the two states' cooperation.
The Iranian deputy foreign minister referred to the role of the nuclear technology in the development of the health sector, and expressed the hope that Iran would share its peaceful nuclear achievements with other countries after reaching a final agreement with the six world powers (the US, Russia, China, France and Britain plus Germany).
During the meeting, Amir Abdollahian urged the South African foreign ministry to help facilitate the export of Iran's medicine and medical equipment to South Africa.
Elsewhere in a meeting with South African agriculture minister, the Iranian deputy foreign minister discussed different topics, including export of agricultural machineries, joint investment and setting up joint Iran-South Africa Agriculture Commission.
On Saturday, Amir Abdollahian underlined the necessity for the further expansion of all-out relations between Tehran and Pretoria, and called establishment of Iran-South Africa joint trade council an important step to this end.