Iraq
Iran
Middle East
Tehran slams attack on its consulate, urges Iraq to protect Iranian missions
Tehran has strongly condemned an assault against its consulate in Iraq's holy city of Karbala, urging Baghdad to meet its commitments with regard to protecting Iran's diplomatic missions in the Arab country.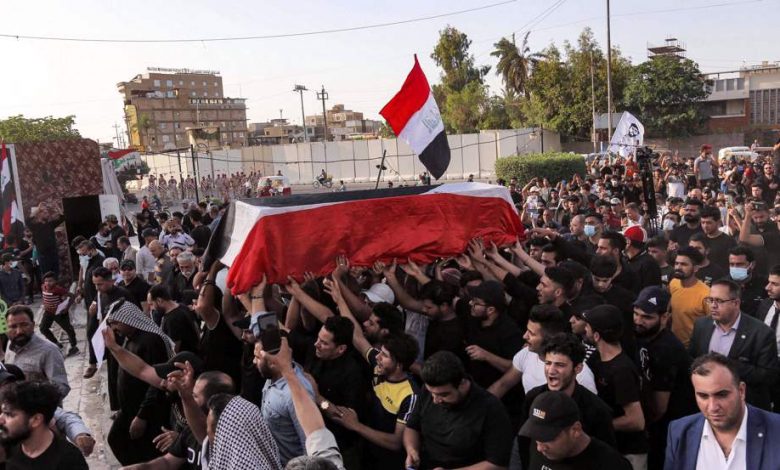 "Unfortunately, last night, some individuals raided Iran's consulate in Karbala, which the consulate immediately pursued through relevant authorities in Iraq," Iranian Foreign Ministry spokesman Saeed Khatibzadeh said at a weekly press conference on Monday.
Khatibzadeh said Iran's Embassy to Baghdad also followed up on the issue, and subsequently, Iraqi police and security forces dealt with the assailants.
On Sunday night, attackers attempted to set fire to the Iranian consulate, as they gathered outside the consulate burning tires and several trailers parked outside, according to police and videos circulating online.
"The Islamic Republic of Iran strongly condemns the attack on its diplomatic missions in Iraq and, within the framework of the 1961 Convention, hopes that the Iraqi government will fulfill its obligations to protect and safeguard Iran's diplomatic missions," he added.
The spokesman said the Foreign Ministry sent Iran's formal protest to the Iraqi Embassy in Tehran in a letter on Sunday night.
Tehran-Riyadh talks
Elsewhere during the presser, Khatibzadeh confirmed talks with Saudi Arabia, saying the goal of the talks is to secure bilateral and regional interests.
"We have always welcomed such talks in any form or at any level and this is not our new policy, but let us wait and see the outcome of the negotiations and judge accordingly," he said, noting that it may be still premature to talk about the outcome at this stage.
The remarks came days after a Saudi Foreign Ministry official confirmed the talks, saying they were intended to reduce regional tensions.
"As to current Saudi-Iranian talks, they aim to explore ways to reduce tensions in the region," Ambassador Rayed Krimly, head of policy planning at the ministry, told Reuters on Friday.
Krimly also said that it was too early to judge the outcome of talks as "our evaluation will be based on verifiable deeds, and not proclamations."
In recent months, observers have noted the change in Riyadh's tone toward Tehran, saying Saudi Arabia's failed war on Yemen, as well as former US president Donald Trump's defeat in the 2020 election, are among the reasons behind Riyadh's new approach toward Tehran.
While Trump withdrew from the 2015 JCPOA – a nuclear deal with Iran that the Saudis strongly disfavored, his successor Joe Biden has promised to rejoin the JCPOA and reverse Trump's "maximum pressure" policy on Iran that the Saudis strongly supported.
Late last month, in the midst of ongoing negotiations in Vienna to bring the US back into compliance with the JCPOA, the de facto ruler of Saudi Arabia, Crown Prince Mohammed bin Salman (MBS), said he was seeking to have "good relations" with Iran.
"Iran is a neighboring state, we are seeking to have good relations with Iran, we have interests in Iran," MBS said in an interview broadcast on Saudi state TV on April 27.
Khatibzadeh has already reacted positively to the remarks and welcomed bilateral efforts to ensure regional peace and stability.
Asked on Monday whether Tehran believes Saudi Arabia is sincere in its new Iran approach, Khatibzadeh said verifiable deeds, rather than reading the other side's mind and intention, is what matters in international relations.
"De-escalating the relations between the two great Islamic countries in the Persian Gulf is definitely in the interest of the two nations and the region," he said.