Saudi Arabia
Tehran summons Saudi charge d'affaires over beheading of Iranian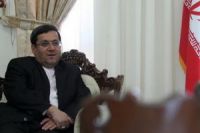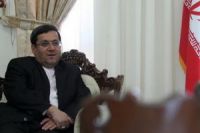 Iran has summoned the Saudi charge d'affaires in Tehran to convey the Islamic Republic's protest to the recent beheading of an Iranian man in Saudi Arabia on a charge of drug trafficking.
Iran's Deputy Foreign Minister for Consular, Parliamentary and Iranian Expatriates' Affairs Hassan Qashqavi said on Thursday that the execution of the Iranian man was "unacceptable."
He added that Saudi officials argue that the beheading was carried out based on judicial procedures regardless of political relations. However, Qashqavi stated that Iran does not accept these argumentations.
He said that punishment of a foreign national has political consequences and no government can claim that the execution of a foreign national is no different from that of its own nationals.
The Iranian convict, identified as Raza Abbas Fadhil Aderisawi, was decapitated by sword in an eastern region in Saudi Arabia on September 2.
The Saudi regime carries out capital punishments mostly by beheading.
Saudi Arabia, with one of the highest rates of execution in the world, has frequently been criticized by human rights organizations.