Iran
Tehran to host guests from Eastern Asia to Western Europe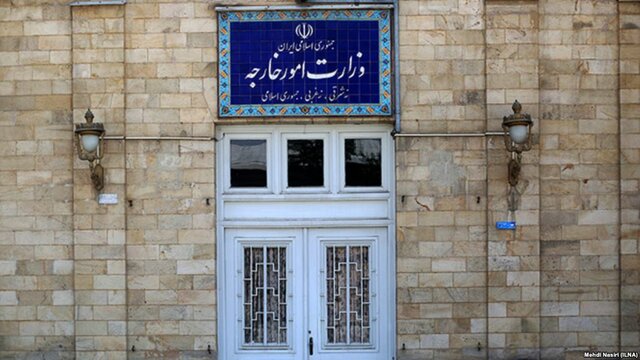 Iran's Foreign Ministry will have a sensitive and busy agenda this week, as Tehran hosts foreign officials, such as delegations from Eastern Asia to Western Europe making diplomatic visits to Iran.
"Japanese Prime Minister, Shinzo Abe will visit Iran on June 12 to 14," Japanese government spokesman announced on Thursday in a press conference. Giving no details about the Prime Minister's agenda on his visit to Tehran, the spokesman said, "We try to have a useful and meaningful trip".
The visit comes as tensions between Iran and United States have intensified and US President Donald Trump welcomed Abe's decisions to visit Tehran, during his meeting with the prime minister.
Japan has constantly insisted on the importance of security and stability in the Middle East, as it provides a significant share of its needed oil purchasing from the region. Tokyo has long been a customer for Iran's oil.
According to Japanese media, the country's Foreign Minister will visit Iran, ahead of the Prime Minister's arrival to hold a meeting with Iranian Minister of Foreign Affairs, Mohammad Javad Zarif and make preliminary measures for Abe's visit.
The visit marks the 90th anniversary of Tehran-Tokyo diplomatic relations. During the two-day visit, Abe is due to meet Iranian President, Hassan Rouhani and the leader of Iran's Islamic Revolution.
Meanwhile, foreign ministries of Iran and Germany have announced that the German Minister of Foreign Affairs, Heiko Maas will arrive to Tehran for a one-day visit, at the head of a high delegation, to hold a meeting with his Iranian counterpart and Mr. Rouhani.
The latest developments regarding the Joint Comprehensive Plan of Action (JCPOA) and the Instrument for Supporting Trade Exchanges (INSTEX) are expected to be among the main topics of discussions between the German senior diplomat and Iranian officials.
Concurrent with Maas's visit, INSTEX's German president, Per Fischer will also travel to Tehran to hold a meeting with his Iranian counterpart, discussing the latest developments regarding the implementation process of the mechanism.