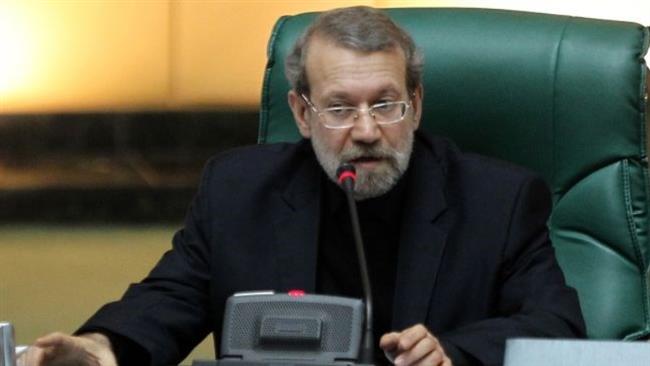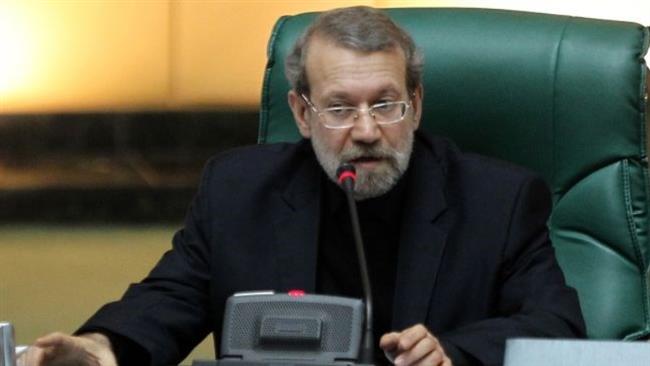 Iran's Parliament (Majlis) Speaker Ali Larijani has warned that Iranian lawmakers will adopt reciprocal measures if the US administration fails to stop Congress from approving anti-Iran bills.
Addressing an open session of Majlis on Sunday, Larijani said recent moves by the US Congress against Iran are in violation of a nuclear agreement reached between Tehran and the P5+1 group of countries, dubbed the Joint Comprehensive Plan of Action (JCPOA), in Vienna last July.
Larijani said Tehran has devised appropriate strategies vis-à-vis anti-Iran bills passed in Congress, which are aimed at sabotaging the JCPOA.
The Iranian Majlis speaker added that if there is no change in Washington's policies regarding Iran, Tehran will revise its policies in the defense and nuclear energy sectors.
The JCPOA, reached between Iran and the P5+1 – the United States, Britain, France, China and Russia plus Germany – in Vienna, Austria, on July 14, 2015, puts limits on Iran's nuclear activities in exchange for the removal of all economic and financial nuclear-related sanctions against the Islamic Republic.
On January 7, the Foreign Affairs Committee in the US House of Representatives approved a bill that would limit President Barack Obama's ability to lift anti-Iran sanctions as stipulated in the JCPOA.
The measure came after White House moved to stop a previous bill which aimed to impose new sanctions on a number of individuals and entities alleged to be connected to Iran's missile activities.
The House committee's bill targets more than 50 individuals and entities included in an attachment to the nuclear agreement, as well as the Department of Treasury's 'Specially Designated Nationals' list.
In reaction to the US House's move, Iran's President Hassan Rouhani issued a decree to the country's Defense Minister Brigadier General Hossein Dehqan on December 31, ordering the Defense Ministry to step up production of "various types of missiles" in a bid to improve the country's defense capabilities.
The US House also voted overwhelmingly on December 8 in favor of tougher travel restrictions for foreign citizens who were previously allowed to enter the United States without a visa. The measure would require visitors from the 38 "visa waiver" countries to obtain a visa to travel to the US if they have been to Syria, Iraq, Iran or Sudan in the past five years.