Days of Allah
Iran
Martyrs Day
Middle East
Tehran's Mosalla to Host Memorial Service for Martyr Soleimani
Islamic Revolution Guards Corps (IRGC) Spokesman Brigadier General Ramezan Sharif said Tehran's Mosalla (Grand Prayer Grounds) will host a ceremony to commemorate Martyr Lt. Gen. Qassem Soleimani, who was assassinated by the US forces in Iraq last month.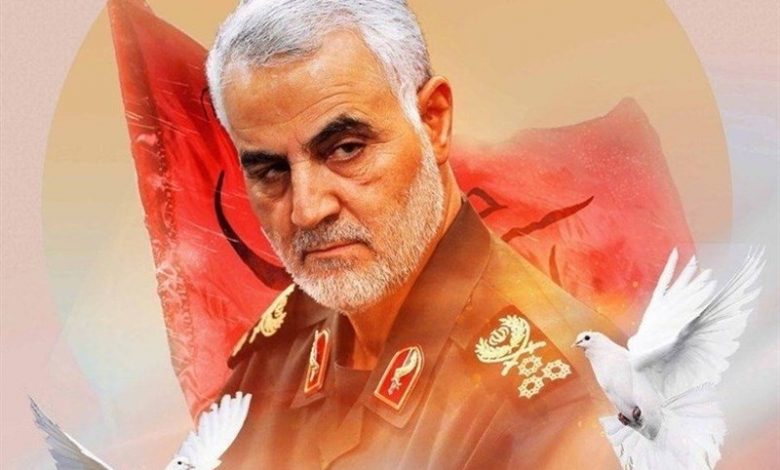 In remarks on Sunday, Brigadier General Sharif said the coincidence of the anniversary of the 1979 Islamic Revolution's victory and the 40th day after martyrdom of Gen. Soleimani will increase the Iranian people's motivation to attend both of the events.
In addition to praising and commemorating Gen. Soleimani's major role in the country's security, the "great and noble" nation of Iran will attend the nationwide rallies due to be held on Tuesday to celebrate the revolution anniversary, he said.
According to the schedule, a memorial service on the 40th day after Gen. Soleimani's martyrdom will be held on Thursday, the spokesman added.
General Soleimani, Abu Mahdi al-Muhandis, who was the deputy head of Iraq's Hashd al-Sha'abi (PMU), and a number of their entourage were killed in a strike by American drones near Baghdad International Airport on January 3.
The White House and the Pentagon claimed responsibility for the assassination of General Soleimani in Iraq, saying the attack was carried out at the direction of US President Donald Trump.
In the early hours of January 8, the Islamic Revolution Guards Corps (IRGC) targeted the US airbase of Ain al-Assad in retaliation for the US move.