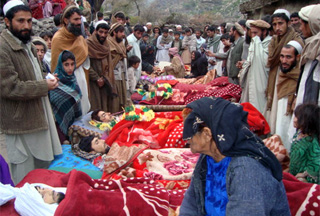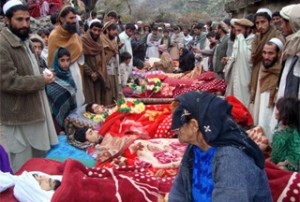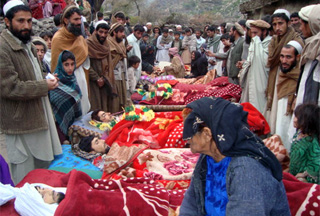 Ten civilians have been killed during a major US-led military offensive against militants in southern Afghanistan.
"Afghan President Hamid Karzai is deeply saddened by the death of ten civilians when a rocket hit a civilian house during the military operation," said a Sunday statement by the president's office, according to AFP.
"The president has ordered an investigation into this incident," the statement added.
Some 15,000 US, British and Afghan troops launched an offensive in the town of Marjah, a major Taliban stronghold in Helmand, in Operation 'Moshtarak,' meaning "joint," in Dari.
The statement added that a number of other people were also wounded.
Since the US-led invasion of Afghanistan in 2001, there have been plenty of fatalities and injuries among the Afghan civilians who have been the main victims of the long-fought war and foreign occupation.