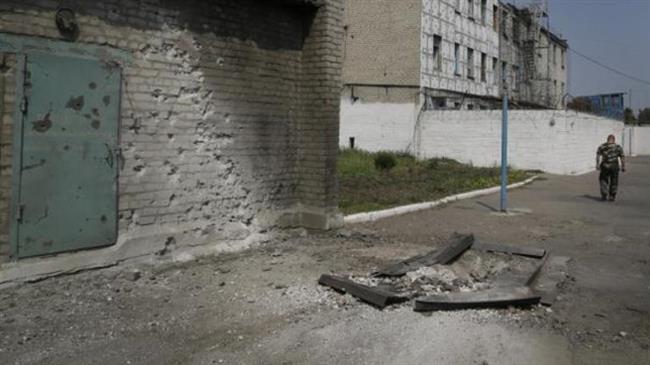 At least 10 civilians have been killed and a number of others wounded after a rocket attack targeted a bus near Ukraine's volatile city of Donetsk, officials say.
According to the head of the regional police department on Tuesday, a dozen people were also wounded after a long-range Grad rocket hit a bus near the town of Volnovakha.
Donetsk regional interior ministry department chief, Vyacheslav Abroskin, said the rocket appeared to have gone astray after it was fired at a roadblock set up on the main highway connecting Donetsk to the country's southeastern coast on the Sea of Azov.
"An investigation is in progress. The road between Donetsk and Mariupol has been closed," Abroskin said.
This comes shortly after four people, including three civilians and a government soldier, were killed in an exchange of fire between Ukrainian troops and pro-Russia forces in Donetsk.
Ukrainian soldiers and pro-Russia forces often accuse each other of firing stray rockets and carrying out attacks which claim the lives of civilians.
Ukraine's mainly Russian-speaking regions of Donetsk and Lugansk in the east have witnessed deadly clashes between pro-Russia forces and the Ukrainian army since Kiev launched military operations to silence pro-Russia protests in mid-April 2014.
The latest figures released by the United Nations suggest that more than 4,700 people have been killed in the fighting so far.
Kiev and its Western allies accuse neighboring Russia of having a hand in the chaotic situation in eastern Ukraine. Moscow has denied the allegation.