Saudi Arabia
Yemen
Ten Thousands of Yemenis demonstrate against Saudi Coalition in Sanaa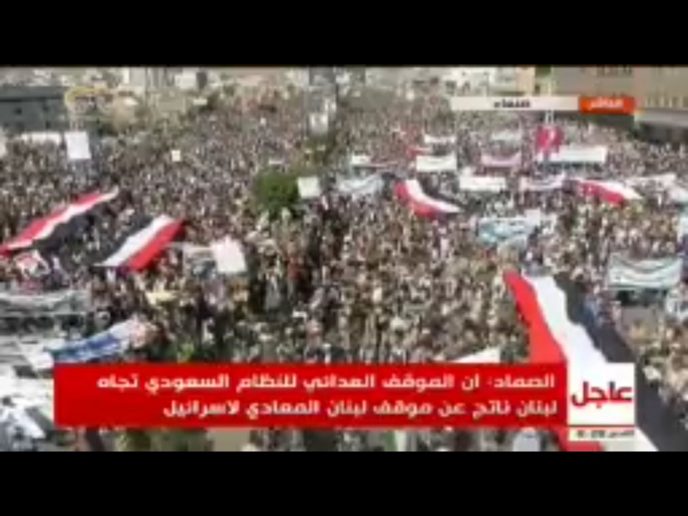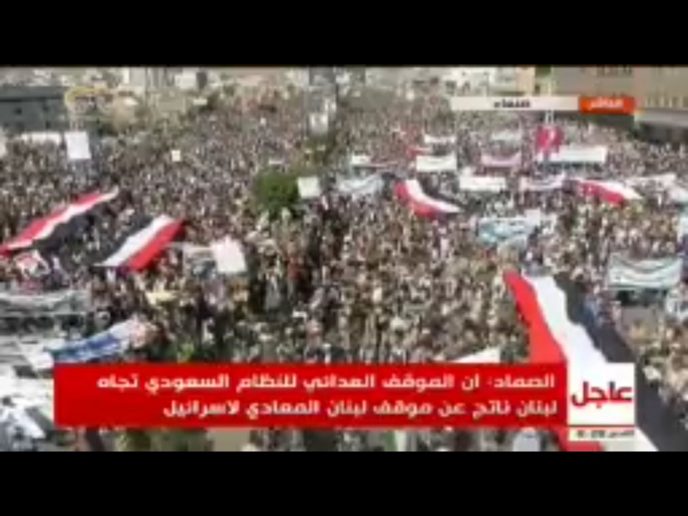 Ten Thousands of Yemenis too to the streets of Sana'a, Monday, to protest the Saudi Coalition's interference in their domestic affairs.
The Yemeni protesters demanded the Saudi Coalition lift the blockade on their ports and halt the no-fly-zone over the country that is preventing humanitarian aid from reaching millions of civilians.
The Saudi-led Coalition has bombed Yemen almost everyday this year, prompting the Yemeni Army and Houthi forces to retaliate against the KSA with their large missile arsenal.