Syria
Tens of Al-Nusra Terrorists Killed in Syrian Armed Forces' Attacks in Hama, Idlib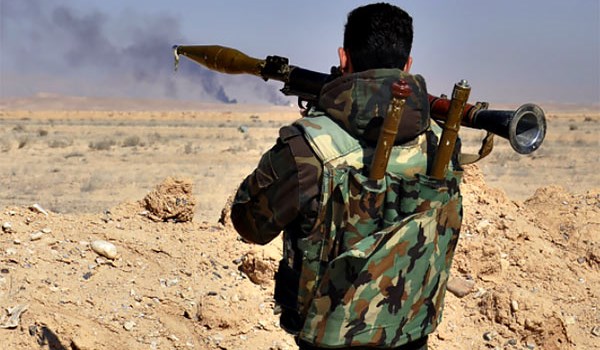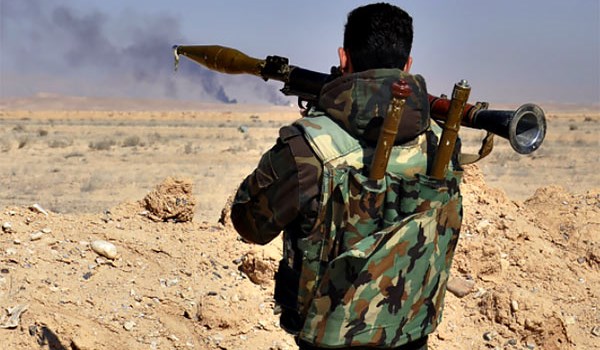 The Syrian Army troops and Air Force launched heavy strikes on the positions and movements of the Al-Nusra Front (Fatah al-Sham Front) in Northern Hama and Eastern Idlib, killing more than 50 terrorists and wounding many more.
The army soldiers targeted Al-Nusra's positions in al-Tamanna town in Northern Hama, killing a number of terrorists and destroying three military vehicles.
In the meantime, the army units targeted terrorists' positions and movements in Taybat al-Imam and Lahaya towns, killing at least 15 militants.
Elsewhere in the Northern part of the same province, other units of the army targeted and destroyed a command post of the terrorists in Tal Hawash town.
In the meantime, the army men launched massive strikes on terrorists' positions in al-Barqousiyeh, Abu Habilat, Um Mil, Qalib, al-Thor and Salba towns and villages in Hama province, killing over 30 militants.
Informed sources said that the army aircraft also bombed the position of Al-Nusra near Tal Mardikh town in Eastern Idlib, killing or wounding six militants.
Reports said on Sunday that Al-Nusra's field commander Ahmad al-Tawil was killed in the heavy shelling of the army's artillery units in al-Tamanna town and its surrounding regions in Northern Hama.
Seven more militants of the Al-Nusra were killed or injured and two military vehicles were destroyed in the artillery attack in al-Tamanna.
The army units, meantime, targeted terrorists' concentration centers and movements in the villages of Taybat al-Imam, Lahaya, Ma'arkabeh, Kafr Zita and Kafr Naboudeh in Northern Hama, leaving a large number of militants dead or wounded and two of their vehicles destroyed.
The army aircraft targeted several vehicles of Al-Nusar in Sarmada town in Northern Idlib, killing five terrorists.