World News
Tens of flights cancelled as Typhoon Malakas hit southern Japan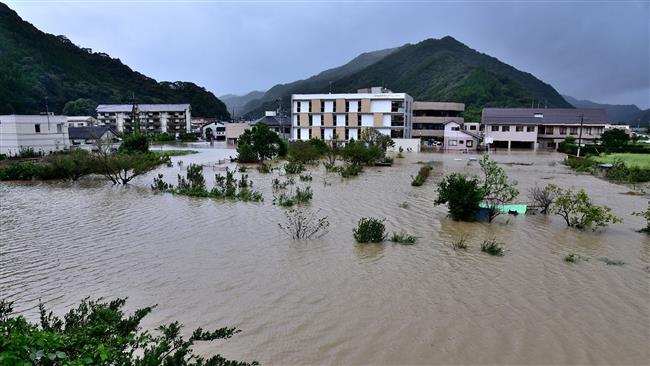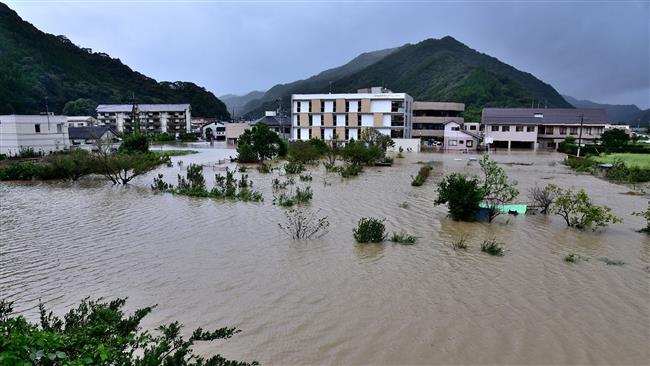 A strong typhoon has swept through southern Japan, prompting the cancellation of scores of flights and forcing thousands to evacuate their homes.
Typhoon Malakas, with winds of up to 180 kilometers (112 miles) per hour, hit the southernmost main island of Kyushu shortly after midnight (1500 GMT), the Japan Meteorological Agency said.
According to public broadcaster NHK, the storm led to the cancellation of 106 flights.
Malakas caused heavy rainfall, leaving houses, cars and rice fields partly submerged in the muddy brown water in Miyazaki Prefecture on Kyushu, according to television footage from NHK.
There have been conflicting reports of the number of those injured, but no serious injuries or deaths have been reported so far.
The typhoon is expected to head northeast along Japan's Pacific coast toward Tokyo.
Official warnings of high waves, potential landslides and more floods have been issued.
Meanwhile, authorities issued evacuation advisories for nearly 632,500 people in six prefectures in western Japan, including Kumamoto.
Each year, Japan is hit by the Pacific Typhoon Season from May to October. August and September are the peak of the typhoon season in the Japanese archipelago.
Earlier in September, Typhoon Lionrock swept across the country, leaving at least 17 people dead.
In 2013, some 40 people were killed as a strong typhoon triggered massive landslides on Oshima Island.
Another typhoon killed 82 people in Japan in 2011.