Iran
Saudi Arabia
Tens of Iranian Sunni Clerics Condemn Beheading of Saudi Nationals in Letter to UN Chief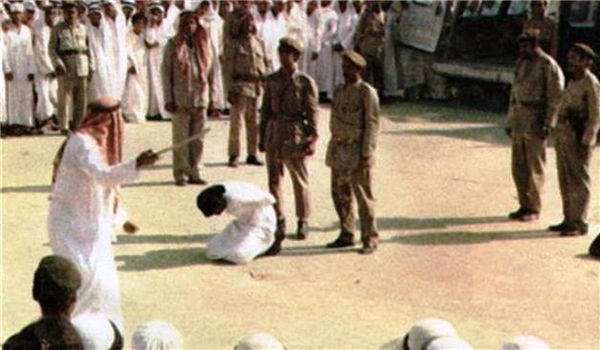 Over 200 Iranian Sunni clerics in a letter to UN Antonio Guterres deplored the mass execution of tens of Saudi citizens by Riyadh, calling for independent investigations into the crime to prevent its repetition.
The letter which has been signed by over 215 prominent Sunni clerics, members of the Assembly of Experts, provisional Friday Prayers leaders and Sunni religious school teachers was written to Guterres after the UN inaction towards the recent beheading of 37 people by the Saudi government.
They called on the world body and its chief to effectively protest and condemn the crime and apply the necessary mechanism to precisely and independently investigate into the issue to prevent repetition of such catastrophes in future.
Last month, the Saudi Interior Ministry announced that it had executed 37 citizens for their alleged "adoption of extremist, terrorist ideology and forming terrorist cells to corrupt and disturb security, spread chaos and cause sectarian discord". At least 33 of the victims belonged to Saudi Arabia's Shiite minority, according to Human Rights Watch.
The beheading was the largest in Saudi Arabia since January 2016, when 47 men were executed in a single day, including outspoken Shiite cleric Sheikh Nimr Baqir al-Nimr.
The mass execution sparked widespread condemnations amid reports that the convictions were based on unfair trials and that confessions were extracted through torture.
The UN human rights chief called Saudi Arabia's mass executions of 37 men "shocking" and "abhorrent", joining a growing chorus of condemnation by rights groups and activists.
"I strongly condemn these shocking mass executions across six cities in Saudi Arabia yesterday," UN High Commissioner for Human Rights Michelle Bachelet said in a statement.
"It is particularly abhorrent that at least three of those killed were minors at the time of their sentencing," she added.
Bachelet stressed that the executions were carried out despite repeated warnings from rights officials and UN rapporteurs about lack of due process and fair trial guarantees amid allegations that confessions were obtained through torture.
The UN official urged Saudi Arabia to review its counterterrorism legislation, expressly prohibit the death penalty for minors.