Syria
Tens of ISIL Terrorists Killed in Southwestern Deir Ezzur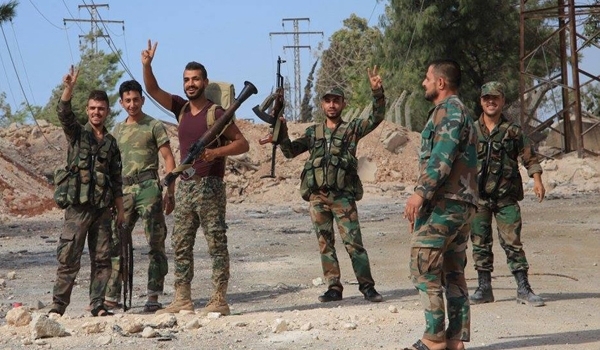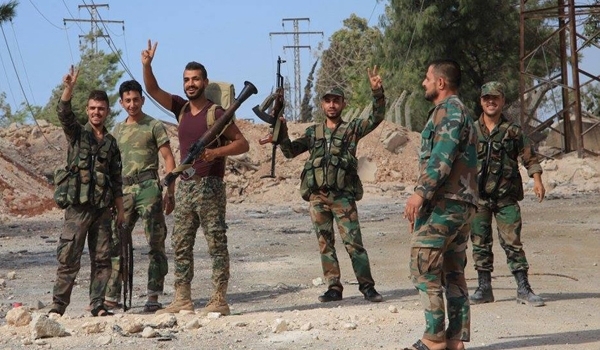 The ISIL terrorist group sustained heavy causalities in the Syrian army's special operations in the Southwestern parts of Deir Ezzur.
The ISIL Takfiri terrorist group in Deir Ezzur faced with the army and popular forces' rapid advances as pro-government troops started a new round of military operations in the Southwestern parts of the province.
Pro-government forces recaptured several checkpoints near the Tayyem Valley after a series of fierce clashes with militants
According to a battlefield source, the pro-government forces killed 50 militants and wounded several others during the operations.
On Wednesday, the Syrian army forces and their allies repulsed the ISIL terrorists' attacks against three different positions in Southern Deir Ezzur.
The ISIL offensives on army positions in Huweija al-Sakar, al-Mari'a in the Southern parts and al-Jafra in the Southeastern parts of Deir Ezzur were repelled by the army and popular forces.
Earlier yesterday, the Syrian troops struck the ISIL's concentration centers and gatherings in the mountains near the Eastern city of Deir Ezzur and inflicted major casualties and losses on the terrorists.
Army soldiers, in their attacks near the ISIL's stronghold in al-Thardah mountain, killed at least 20 militants and wounded many more.