Syria
Tens of Terrorists Killed in Syrian Air, Ground Attacks in Hama, Idlib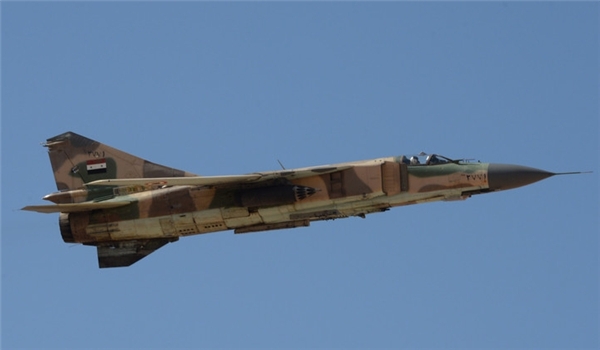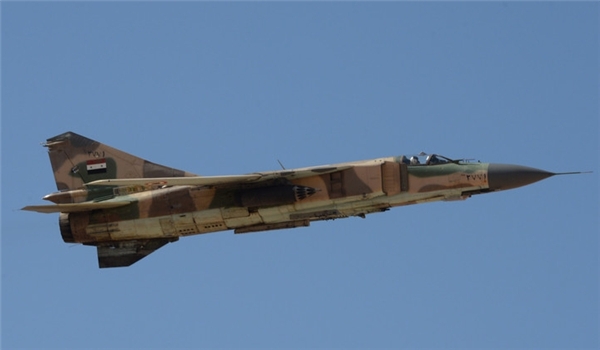 Tens of terrorists were killed in the Syrian army's air and ground assaults on al-Nusra Front (Tahrir al-Sham Hayat or the Levant Liberation Board) in Idlib and Hama.
The Arabic-language al-Watan newspaper reported on Thursday that the Syrian air force targeted the al-Nusra positions in Jisr al-Shaqour, Badama, al-Qaniyeh, al-Yaqoubiyeh and Abuzohour airport in Idlib, inflicting heavy damages and tolls on the terrorists.
Also, the airstrikes against the militants' positions in al-Tamane'ah town in Idlib destroyed a base belonging to the Turkistani terrorist group.
The Syrian air and missile units also pounded al-Nusra's positions in Atshan, Sakik, Tal Za'tar, Jabal Shahshabou, Qabibat, Abol Hoda, al-Mokhtar and al-Latamineh regions, killing tens of them and smashing their military equipment.
The Russian Defense Ministry reported on Wednesday that five notorious field commanders of the Al-Nusra Front, who led an attack on Russian military police officers in Hama province earlier this month, were killed in an airstrike in Idlib province in Syria.
The airstrike targeted the commanders of Tahrir al-Sham, a group that was formed after the collapse of Al-Nusra Front terrorist organization, near the city of Idlib, Defense Ministry Spokesman Igor Konashenkov said.
Also, 32 militants were killed in the strike, the spokesman said.
The attack on the Russian military police took place in Hama province, 80km from Idlib, on September 18, Konashenkov said.
"Special measures to find and destroy all the militants involved in the attack on Russian troops in Syria continue," he said.