Syria
Tens of Terrorists Killed, Wounded in Clashes between Rival Groups in Southern Syria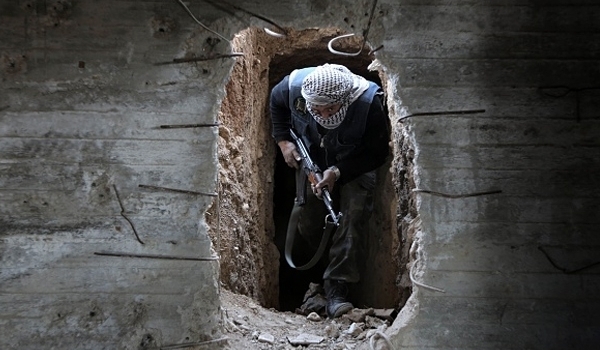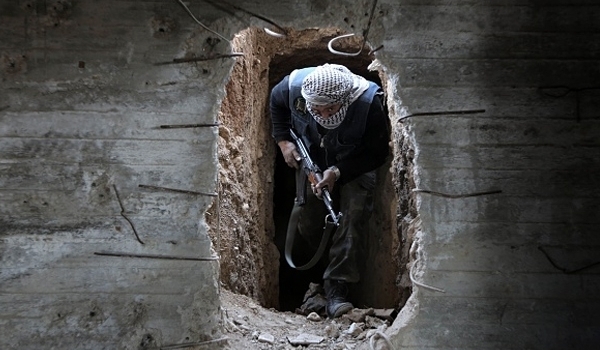 Local sources reported that tens of ISIL terrorists have been killed or wounded in a fresh round of clashes with the rival group of the Free Syrian Army (FSA) in the Western countryside of Dara'a city.
The sources said that simultaneous with the Syrian Army troops' anti-terrorism operations , ISIL and the FSA terrorists engaged in a fresh round of fierce clashes near the town of Heet that left 20 ISIL militants dead and three of their military vehicles destroyed.
Also, a bloody battle erupted in the Southern province of Dara'a days ago after allied groups of the FSA opened fire on each other amid fears of defection to the ISIL terrorist group.
The reports said that heavy clashes erupted between the militants of Shabab al-Sunna branch of the Free Syrian Army and FSA's Jeish al-Yarmouk in the town of Ma'arabeh in Eastern Dara'a.
The infighting started between the rival terrorists after a checkpoint operating under Jeish al-Yarmouk did not allow the supporting forces of Shabab al-Sunna to move towards the customs house of the town of Nasib.
The supporting forces of Shabab al-Sunna intended to move to Nasib customs house to back up their comrades in Shabab al-Sunna that were involved in clashes with FSA's Houran Falujeh Division.
According to reports, hundreds of militants have defected to the ISIL over the past year, increasing tensions among FSA factions.
Meanwhile, the Syrian Army forces have intensified their attacks on terrorist groups' defense lines in the Southern city of Dara'a after the peace plan between Damascus officials and militant groups failed, as the pro-government troops have been mobilizing forces in Dara'a in a bid to secure the government-controlled parts of the provincial capital.
According to reports, Al-Nusra Front (also known as Fatah al-Sham Front or the Levant Liberation Board) has refused to retreat from parts of Southern Dara'a up to the vital passageway of Nasib and rejected to join the peace agreement with the army, while several militant groups of the FSA have applied for government amnesty.
In the meantime, field sources said that implementation of the peace plan went unlikely after several cases of terrorist groups' attacks on residential areas and army continued reinvigoration of its offensive capabilities to enter Southern Dara'a.
Jamal al-Za'abi, who represents Dara'a people in the Syrian Parliament, also added that terrorists' measures and their insistence on attacking civilians have made implementation of the reconciliation plan unlikely.